President Hails Iran's Successful Handling of Sanctions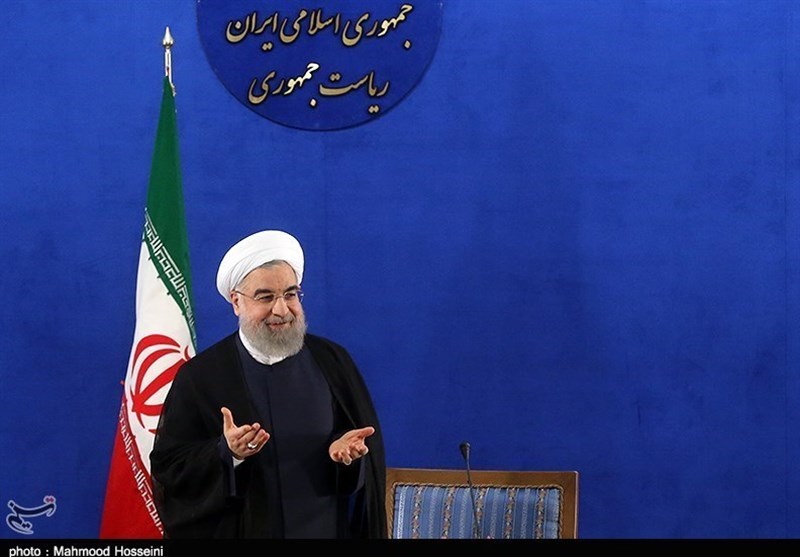 TEHRAN (Tasnim) – The outgoing president of Iran boasted of his administration's success in dealing with the foreign sanctions in an unequal battle, urging that his successor should be informed of the economic conditions and the measures taken during his tenure to settle the problems.
In remarks at a Sunday meeting of the Economic Coordination Headquarters, President Hassan Rouhani asked the headquarters to provide the president-elect, Ebrahim Raeisi, with the necessary reports about the country's economic situation and the measures taken in recent years.
Hilighting his administration's successful record in struggling with the sanctions in an unequal battle, Rouhani said the administration's main purposes have been to contain fluctuations in domestic market, prevent a rise in the price of basic commodities and inflation rate, and improve relative welfare in the society.
"The administration has made every effort to supply the required currency income for the provision of the basic and necessary commodities and to maintain and raise the country's production through resistance against the full-blown sanctions imposed by the enemies of Iran," he added.
Ebrahim Raeisi, the incumbent Judiciary Chief of Iran, has won the June 18 presidential election by a landslide.
The president-elect had announced in his electoral campaign that he has set an agenda for securing the removal of the sanctions imposed on the Iranian nation, emphasizing the need for the country's economy to be fortified in the face of sanctions or any other shock that may hit.
Raeisi said on June 9 that the current economic conditions in the country was "unacceptable" since the people are not able to predict their financial situation due to constant fluctuations.