JCPOA Parties Ought to Decide Now, Iranian Negotiator Says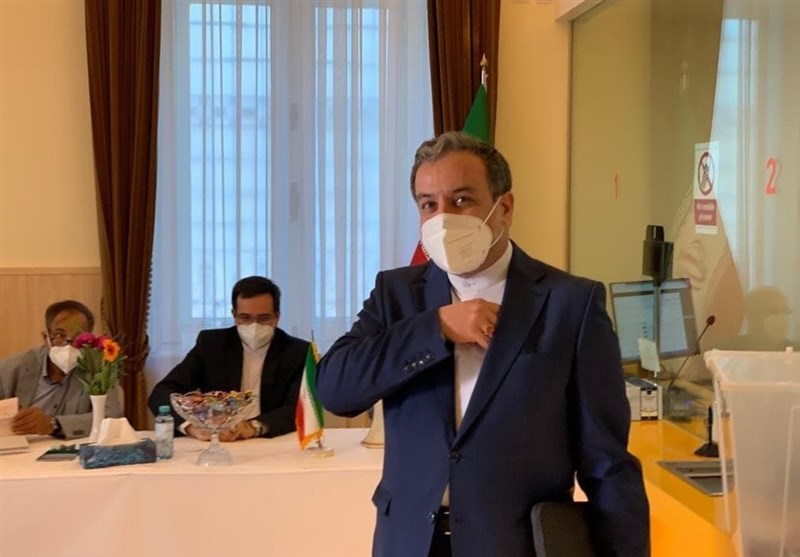 TEHRAN (Tasnim) – Iran's top negotiator in the Vienna talks on the revival of the 2015 nuclear deal said the time has come for the other parties to make their decisions, as it has become quite clear what the outstanding issues are.
In an interview with IRIB before a plenary meeting of the JCPOA Joint Commission in Vienna on Sunday, Abbas Araqchi said the sixth round of negotiations on the revival of the nuclear deal is ending after days of intensive and hard work.
Nearly all documents on an agreement are now prepared, the Iranian deputy foreign minister added, noting that the main points of disagreement have taken a clear shape and it is obviously clear what the dimension of these difference are.
"I believe the time has come for the other sides to make decisions, because the stage for negotiations and a possible agreement is completely clear. They ought to make their decisions," Araqchi said.
He also noted that the JCPOA talks will be suspended for a couple of days and the negotiating parties will return to their capitals, not for further consultations alone, but also for decision-making.
The most recent round of efforts to resuscitate the JCPOA began on April 6 to examine the US' likely return to it.
Three working groups that focus on nuclear issues, the removal of sanctions, and the JCPOA implementation arrangements have held several meetings in Vienna in recent weeks.
The US left the JCPOA in 2018 and restored the economic sanctions that the accord had lifted. Tehran retaliated with remedial nuclear measures that it is entitled to take under the JCPOA's Paragraph 36.