US Attempt to Play Games with JCPOA Talks Futile: Iranian MP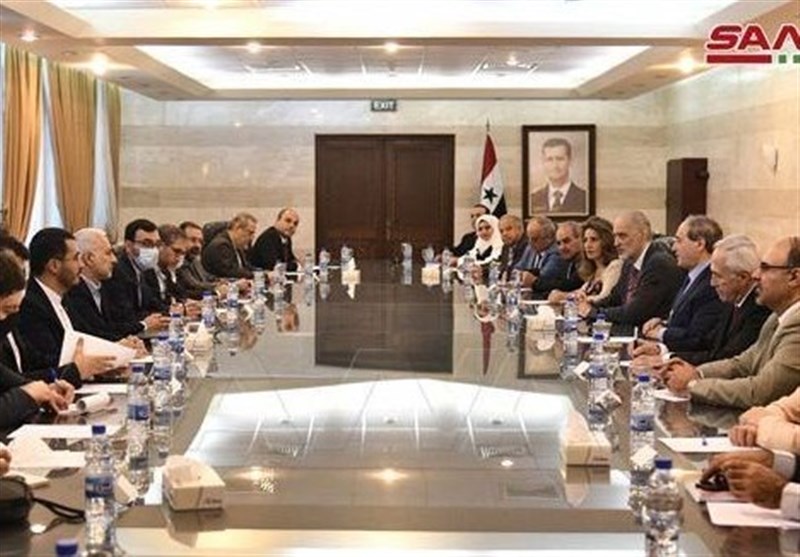 TEHRAN (Tasnim) – A ranking Iranian lawmaker reminded the US that its push to toy with the Vienna negotiations on the revival of the 2015 nuclear deal will end in failure.
Heading a parliamentary delegation, Chairman of the Iranian Parliament's National Security and Foreign Policy Commission Vahid Jalalzadeh held a meeting with Syrian Foreign Minister Faisal Mekdad in Damascus on Thursday.
In the meeting, the MP briefed the top Syrian diplomat on the latest developments in Iran, stressing that the American efforts to play games with the Vienna talks for salvaging the Joint Comprehensive Plan of Action (JCPOA) will end in failure.
"The Iranian nation will never allow its rights to be trampled," Jalalzadeh underlined.
He further lauded the close cooperation and coordination between Iran and Syria, stressing that the sacrifices that the two nations have made to safeguard their dignity, freedom and independence will be remembered by all those advocating the rights of nations to decided their own fate without foreign interference.
For his part, Mekdad praised the Iranian government and nation for supporting Syria and its resistance in the fight against terrorism.
The relations between Syria and Iran have turned into a model in all fields, the minister added, reaffirming his country's support for Tehran in the face of the challenges that seek to undermine the Islamic Revolution's achievements.
Mekdad also expressed Syria's support for Iran's stances and policies in the nuclear industry.
Speaker of the Iranian Parliament Mohammad Baqer Qalibaf has travelled to Syria with a parliamentary delegation for meetings that focus on economic cooperation between the two allies.
The senior Iranian lawmaker has met with several Syrian officials in recent days, including President Bashar al-Assad.