Iran, ALBA Coordinate Plans to Counter US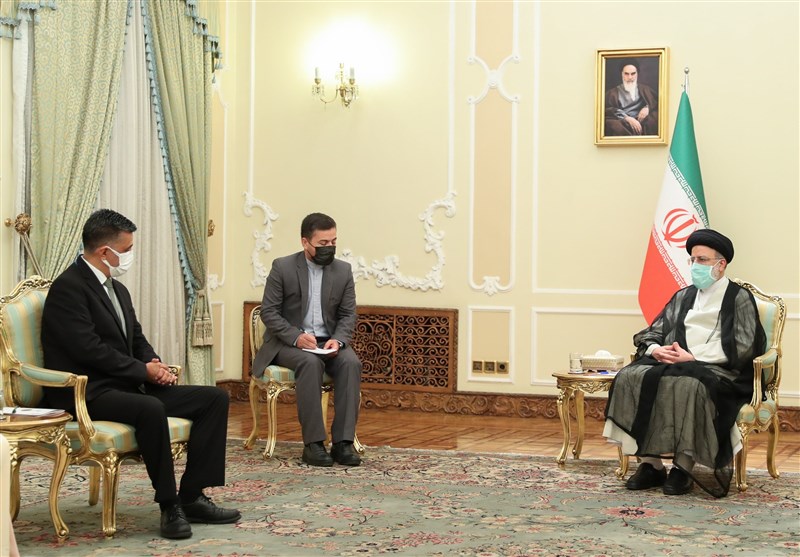 TEHRAN (Tasnim) – The new president of Iran and the secretary-general of ALBA -an intergovernmental alliance of the Latin American and Caribbean states- weighed plans at a meeting in Tehran to promote cooperation and protect independent nations against the US and other arrogant powers.
Iranian President Ebrahim Raeisi held a meeting with the secretary-general of ALBA (the Bolivarian Alliance for the Peoples of Our America) in Tehran on Tuesday evening.
Highlighting the values shared by the Islamic Republic and the ALBA members, the new president said Iran is resolved to strengthen political and economic relations with the ALBA member states.
"It is necessary to promote cooperation and coordination (between Iran and ALBA) in the bilateral, regional and international arenas with appropriate planning," Raeisi added.
He also lashed out at the arrogant powers for labeling the efforts from the independent and freedom-seeking nations 'anti-values', stressing that closer cooperation between Iran and the Latin American nations could force the US and other arrogant powers into passiveness.
For his part, Sacha Sergio Llorenti Soliz said he is delighted to represent nine members of ALAB in the swearing-in ceremony of the new Iranian president, noting that the alliance seeks the expansion of ties with Iran.
He also noted that ALBA and Iran have much in common, as they both safeguard the independence and sovereignty of nations by standing against the US' excessive demands.
The ALBA secretary-general is among dozens of foreign officials that have traveled to Iran to take part in the swearing-in ceremony of Raeisi.