China Urges Strategic Collaboration with Iran in Message for New FM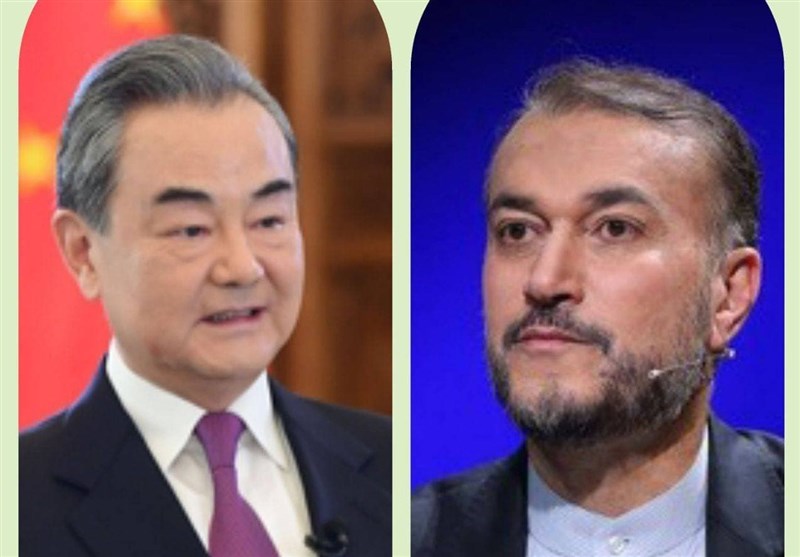 TEHRAN (Tasnim) – Foreign Minister of China Wang Yi congratulated his new Iranian counterpart on taking office, expressing Beijing's readiness to expand relations with Tehran on the basis of comprehensive strategic cooperation.
In a message on Friday, Wang Yi congratulated Iranian Foreign Minister Hossein Amir Abdollahian on taking up the post.
Highlighting the age-old and traditional friendship between China and Iran and the 50th anniversary of establishment of diplomatic ties between them, the top Chinese diplomat called for the deepening and continuation of bilateral relations on the basis of strategic partnership.
Pointing to a recent telephone conversation between the presidents of China and Iran and their agreement on the enhancement of the bilateral ties, Wang Yi expressed his readiness for joint efforts with the Iranian foreign minister for mutual coordination and cooperation as well as the promotion of relations between the two nations in accordance with comprehensive strategic collaboration.
In another message on Friday, Deputy Prime Minister and Caretaker Foreign Minister of Lebanon Zeina Akar congratulated Foreign Minister Amir Abdollahian on his new post, voicing Lebanon's willingness to boost the political, economic and cultural ties with Iran.
In separate congratulatory messages for Amir Abdollahian, Foreign Minister of Kazakhstan Mukhtar Tileuberdi and Foreign Minister of Sri Lanka Gamini Lakshman Peiris called for the expansion of relations with Iran on Friday.