Aerial Footage Shows Lava Devouring Residential Neighborhoods in Spain's Canary Islands
September, 21, 2021 - 12:49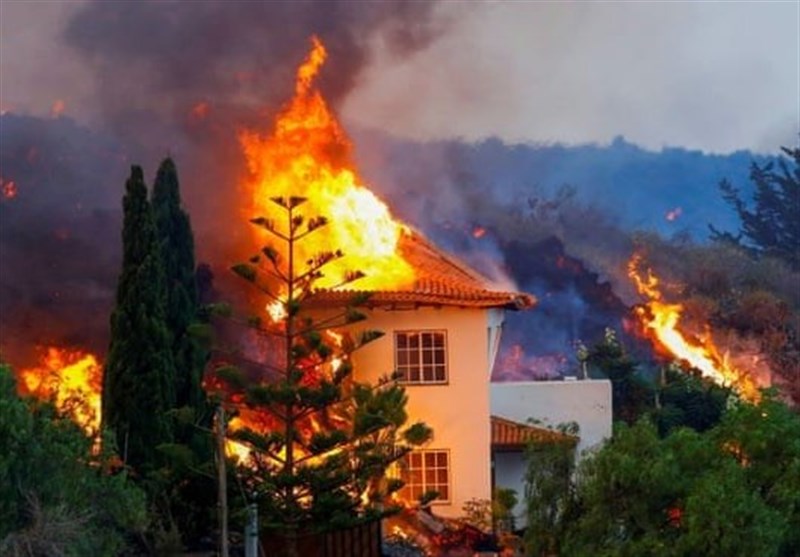 TEHRAN (Tasnim) – Aerial footage shows a volcano erupting in Spain's Canary Islands, where the regional government evacuated nearly 5,000 people.
Drone footage captured on Monday in La Palma showed the lava stream from volcano Cumbre Vieja hitting a residential area as it headed towards the coast.
Bulks of lava could be seen pouring into a swimming pool, boiling over the water. Smoke, ash and the intermittent fires that forced residents of the area to evacuate continued to rage on as the eruption is still active.
According to the civil protection authorities, between 120 and 130 homes have been destroyed as a result of the eruption, which has not so far caused any injuries.
The volcano previously erupted in 1971, killing one man who was taking photographs near the lava flows.