Top Diplomat Highlights Importance of Africa in Iran's Foreign Policy
September, 23, 2021 - 14:54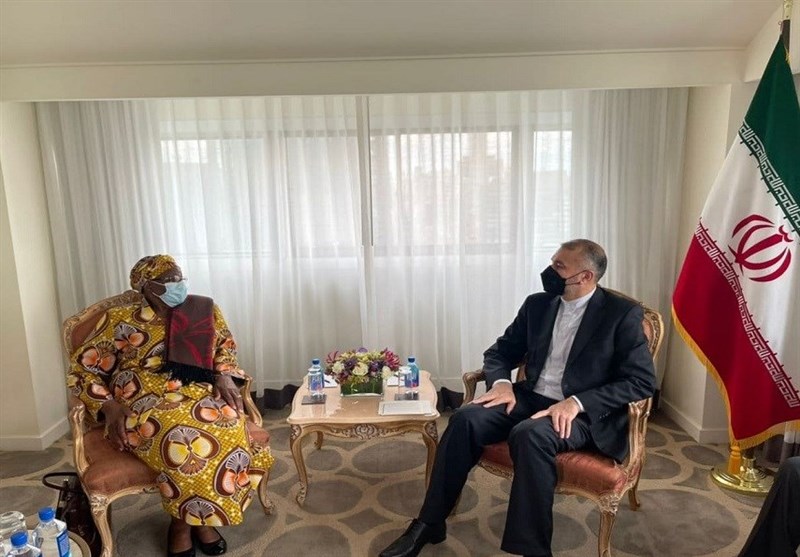 TEHRAN (Tasnim) – Iranian Foreign Minister Hossein Amirabdollahian underlined the significance that the new Iranian administration attaches to Africa in its foreign policy.
Amirabdollahian and his Namibian counterpart Netumbo Nandi-Ndaitwah held talks on the sidelines of the 76th UN General Assembly meeting in New York.
In the meeting, the top Iranian diplomat touched upon the importance of Africa in the foreign policy of the new Iranian administration and referred to Namibia as a friendly country by which Iran has always stood during its struggles for independence.
Amirabdollahian referred to his trip to Namibia five years ago, and noted the last meeting of the two countries' Joint Economic Commission was held during that visit.
He said it would be good for such a meeting to be held again as soon as the opportunity arises.
He then touched upon the problems, especially in the financial and banking domain, which have emerged in the good relations between the two countries.
In the meeting, the two sides discussed ways of settling those problems.
Amirabdollahian also invited the Namibia foreign minister to visit Iran, according to the Foreign Ministry's website.
Nandi-Ndaitwah, for her part, recalled that the Islamic Republic of Iran was among the first countries to establish diplomatic ties with Namibia after the country's independence.
She referred to the long history of relations between the two countries, and said her government stands ready to further enhance cooperation with Iran in the areas of trade, mines, agriculture, health and pharmaceuticals.
Although US sanctions have created numerous obstacles in the way of mutual relations, she said, Namibia has tried its utmost to keep bilateral ties from being harmed as much as possible as her country attaches great importance to its relationship with Iran.
The two sides also exchanged views on the latest developments related to Africa.