UK Must Change Approach: Iranian Spokesman
September, 24, 2021 - 12:47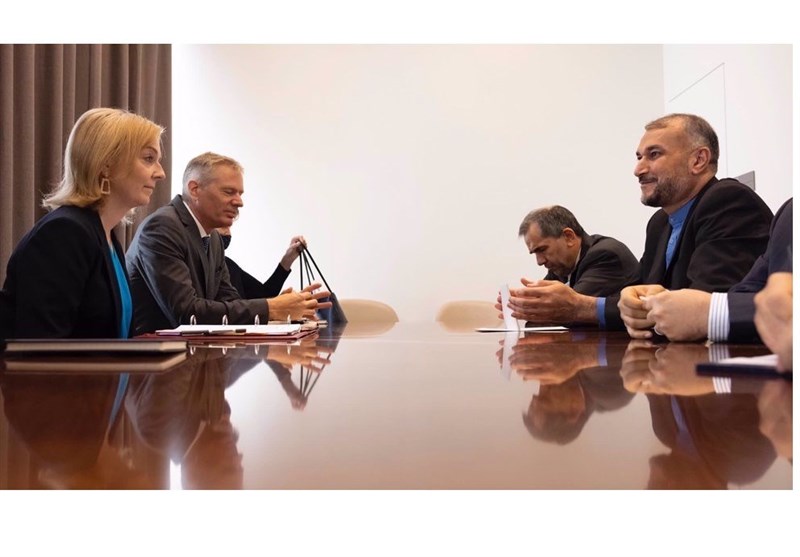 TEHRAN (Tasnim) – Iranian Foreign Ministry Spokesperson Saeed Khatibzadeh deplored the new UK foreign secretary's "harsh tweets" against Tehran, saying London ought to adopt a "long overdue change in its approach".
In a post on his Twitter account on Thursday, Khatibzadeh reacted to "harsh tweets" by UK Foreign Secretary Liz Truss, saying such slogans may fetch headlines but they can never replace lawful verdicts issued by courts, making a reference to the case of Nazanin Zaghari who serves a prison sentence in Iran for a number of security offenses.
"Harsh tweets—contrary to IRL tone—may fetch headlines. But slogans can never replace lawful verdicts issued by courts," the Iranian Foreign Ministry's spokesperson said.
In an earlier tweet on Wednesday, the British foreign secretary said she had pressed two issues during her meeting with Iran's Foreign Minister Hossein Amirabdollahian in New York, Press TV reported.
"I'm absolutely determined to secure the release of detained British nationals," she wrote. "And I want to bring Iran back to the table on the nuclear deal and return to Vienna talks."
Zaghari is an Iranian national who lived in Britain at the time of her arrest. Iran does not recognize dual nationality, and considers dual citizens as Iranian citizens only.
Referring to the meeting, Khatibzadeh said as Foreign Minister Amirabdollahian has made it clear, the UK "must adopt long overdue change in its approach."
Back in April, Iran and the remaining parties to the 2015 nuclear agreement began talks in Vienna to revive the Joint Comprehensive Plan of Action (JCPOA) by bringing the US back into full compliance with the deal.
The Vienna talks hit a pause in June after Iran's presidential election, but the new administration of Ebrahim Raisi has voiced readiness to resume the talks after taking full stock of the previous rounds of negotiations.