Iran, Turkmenistan Discuss Bilateral Ties, Situation in Afghanistan
October, 04, 2021 - 10:12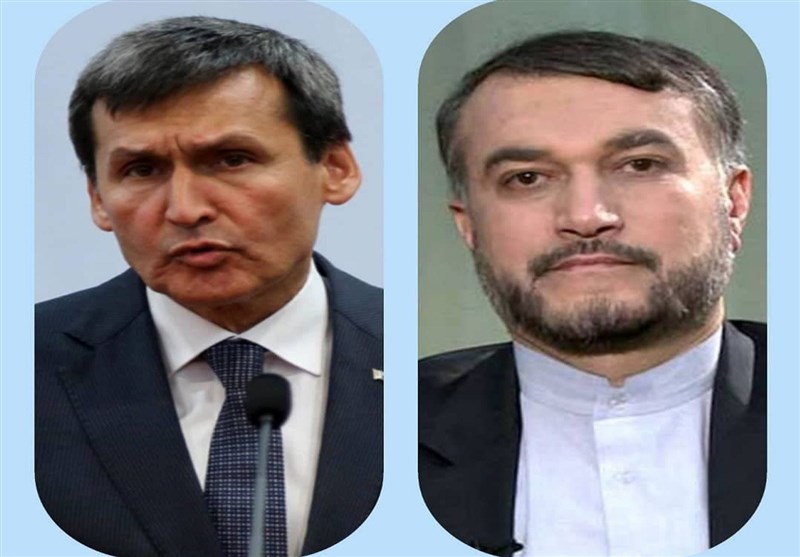 TEHRAN (Tasnim) – The foreign ministers of Iran and Turkmenistan talked about a range of issues in a telephone conversation, including the latest developments in neighboring Afghanistan.
Iranian Foreign Minister Hossein Amirabdollahian and his Turkmen counterpart Rashit Meredov held talks about the relations between Tehran and Ashgabat, the developments in Afghanistan, and the summit of the Economic Cooperation Organization (ECO) in the phone call on Sunday.
The Turkmen foreign minister described the recent meeting of the two presidents in Tajikistan as a turning point in the bilateral relations and stressed the need to pursue and implement the agreements between the two nations.
Congratulating Meredov on the anniversary of Turkmenistan's independence, Amirabdollahian referred to the policy of the Iranian administration on the neighboring countries and underlined the importance of relations with Turkmenistan and the need to develop comprehensive cooperation between the two countries.
The two senior diplomats also emphasized the direct responsibility of the foreign ministries of Iran and Turkmenistan in pursuing the agreements discussed by the presidents.
They also agreed to expedite the holding of a joint commission in Tehran in the near future and review cooperation in the fields of transportation and trade.