Hassan Yazdani Appreciates David Taylor
October, 04, 2021 - 16:11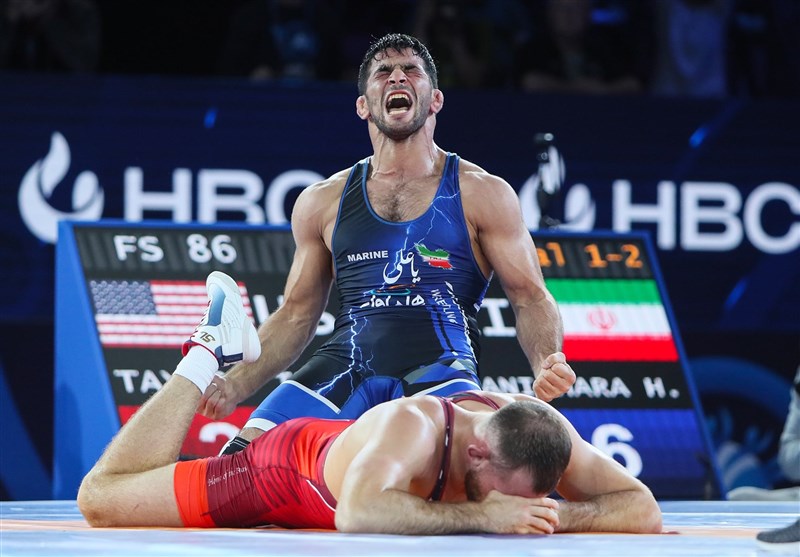 TEHRAN (Tasnim) – Iranian wrestler Hassan Yazdani praised American wrestler David Taylor after beating him for the first time.
Yazdani, so unbeatable against everyone else, could finally walk off the mat a winner over Taylor in four career clashes.
Yazdani controlled the match from start to finish to notch a solid 6-2 victory over Taylor in the highly anticipated 86kg final in the 2021 World Wrestling Championships Sunday night.
"I made the people of Iran happy," Yazdani said. "I need to appreciate Taylor, because he worked as a motivation and inspiration for me to work better and better and become the champion."
"Iran always supports their wrestlers and fans," Yazdani said. "And it was because of them and God I won."