FM Vows Commitment to Iran Parliamentary Act in Nuclear Talks
October, 17, 2021 - 12:13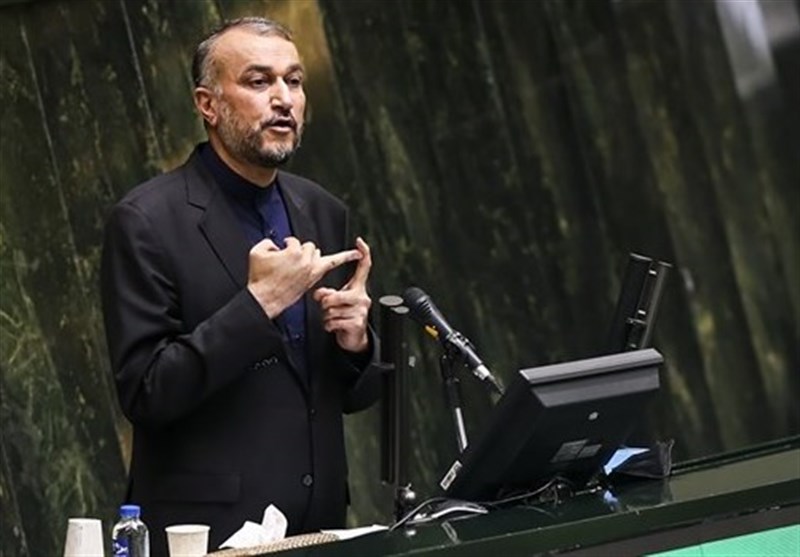 TEHRAN (Tasnim) – Iran's foreign minister has pledged that the team of negotiators in the talks on the revival of the 2015 nuclear deal will conform with the 'Strategic Action' on lifting the sanctions and safeguarding national interests that has been ratified by the Parliament, a lawmaker said.
Speaking to Tasnim on Sunday, Shahriar Heidari, who is a member of the Iranian Parliament's National Security and Foreign Policy Commission, gave details of a meeting with Foreign Minister Hossein Amirabdollahian, held earlier in the morning.
He said the foreign minister has made it clear that the Iranian negotiators who are going to proceed with the talks on the revival of the JCPOA will remain committed to the Parliament's 'Strategic Action' on lifting the sanctions and safeguarding national interests.
Amirabdollahian has also expressed gratitude to the Parliament for ratifying the bill, saying the act gives the other parties a clear message and has also enhanced the power of the Iranian negotiators in the course of the talks, the MP added.
A new round of talks to revive the JCPOA began in Vienna in April between Iran and the remaining members of the nuclear deal, namely the UK, France, Russia and China plus Germany.
There was a hiatus in the nuclear talks after the new Iranian administration took office in August.
Last week, Amirabdollahian said the Iranian administration would finalize decisions on the resumption of the Vienna talks about the Joint Comprehensive Plan of Action in the near future.
The US left the JCPOA in 2018 and restored the economic sanctions that the accord had lifted. Tehran retaliated with remedial nuclear measures that it is entitled to take under the JCPOA's Paragraph 36.
The current negotiations examine the potential of revitalization of the nuclear deal and the US' likely return to it.