Shamkhani Rejects Erdogan's Comments on Iran-Azerbaijan Row
October, 24, 2021 - 14:52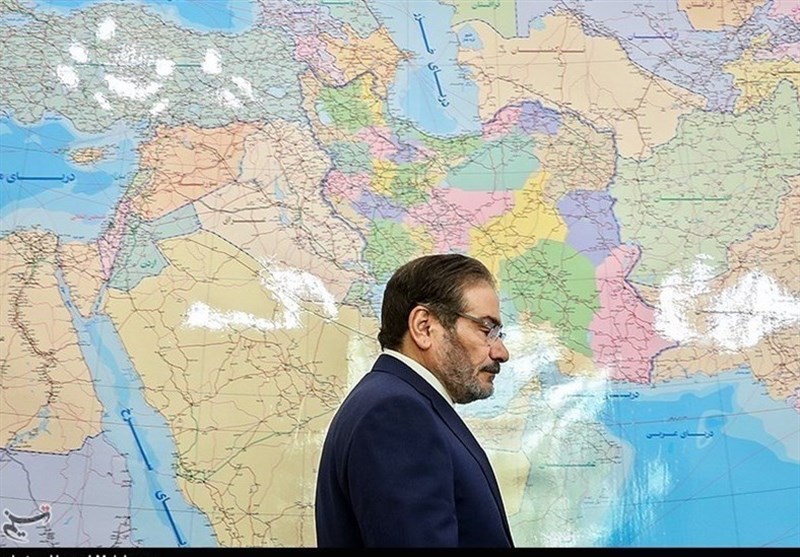 TEHRAN (Tasnim) – Secretary of Iran's Supreme National Security Council Ali Shamkhani dismissed the comments from Turkish President Recep Tayyip Erdogan about the recent problems between Tehran and Baku, which have mobilized efforts to resolve differences.
"Fear of tribes belongs to a government that confronts them with sword and discrimination, not Iran which is the paradise of tribes," Shamkhani wrote in a post in Persian, English, Arabic, and Turkish on his Twitter account on Saturday.
In remarks published on Thursday, Erdogan said that Iran will not target its northwestern neighbor Azerbaijan for Baku's relations with the Israeli regime because of its noticeable Azeri population.
Responding to a reporter's question on whether recent Iranian military drills would "escalate into a hot crisis" in the Caucasus, he said he had "no such expectation."
Over "Israel's relations with Azerbaijan, Iran will not be hostile to Azerbaijan or put Azerbaijan on the target list because the Azerbaijani population in Iran is noticeable today," the Turkish president said.
"This, of course, gets them to contemplate the situation. It is not that simple. What has been done thus far is inappropriate, and I believe that Iran's new administration will not repeat this misstep," he added.
In his tweets, Shamkhani also said exaggerating the Israeli regime's fake grandeur raises doubts about Erdogan's power and his adherence to Islamic teachings, as a ruler who has claims on leading the Islamic world.
Iran has been suspicious of Azerbaijan's links to the Israeli regime, whose supply of drones and other weapons helped Baku gain the upper hand in the war with Armenia last year, Press TV reported.
Early this month, Iran's Army held military drills on its northwestern border, which Tehran described as part of its routine exercises, about which it notified neighbors beforehand.
Erdogan's remarks come as Iranian Foreign Minister Hossein Amirabdollahian and his Azerbaijani counterpart have in a recent phone conversation stressed the need for the resolution of issues between Baku and Tehran through dialogue and cooperation.
The top Iranian diplomat has stressed "the need for mutual respect, independence, sovereignty and integrity of the territories of both countries," adding that "Tehran and Baku have a long-standing relationship."
The Azerbaijani foreign minister, for his part, described his country's relations with Tehran as "friendly" and said that "relations with friendly countries are a priority for the Republic of Azerbaijan."