Belarus Informed of Iran's Concern about Stranded Nationals
October, 25, 2021 - 09:58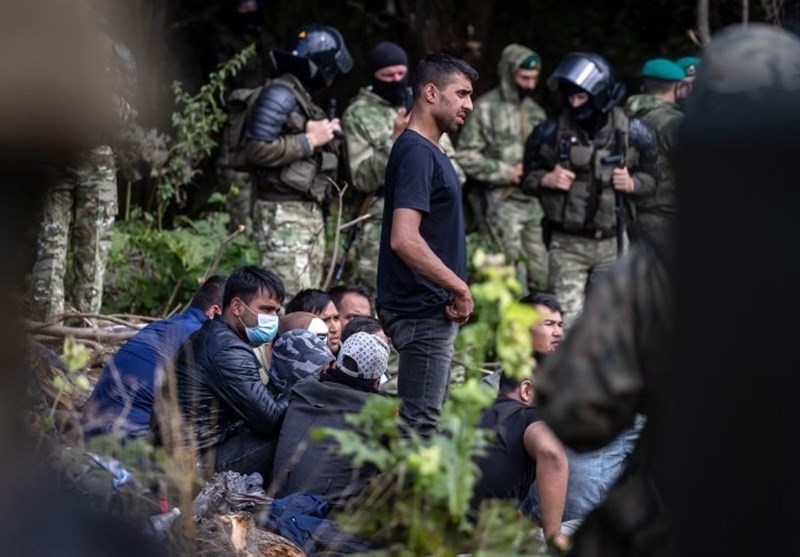 TEHRAN (Tasnim) – The spokesperson for the Foreign Ministry of Iran said Tehran has voiced its concern to Belarus about the situation of a number of Iranian nationals who have been stranded on the Belarus-Lithuania border.
In comments on Sunday, Saeed Khatibzadeh said the Iranian Foreign Ministry, including its staffers at home and abroad, are closely following up the situation of more than a dozen Iranian nationals, who have been stranded on the Belarus-Lithuania border.
"The Ministry is pursuing the situation seriously" and would keep up its efforts until its complete resolution, he noted.
The individuals number 13, including 10 women and three men, who have been stranded on the common border for several days.
Upon finding out about the situation, the Ministry contacted Iran's Embassy in Minsk, Khatibzadeh said.
The diplomatic mission, in turn, established contacts of its own with the Belarusian ministry of foreign affairs and other relevant authorities, urging them to "immediately" address the Iranian nationals' situation, he added, Press TV reported.
The embassy has also dispatched a delegation to the common border and established direct contact with one of the affected individuals earlier in the day, noted the spokesperson.
The delegation, he said, was currently trying to enable the Iranians' return home.
"We are positive that, within the framework of Tehran-Minsk relations, the Belarusian government will provide the necessary and sufficient cooperation until resolution of the Iranian nationals' situation," the spokesman stated.