Iran, Turkmenistan to Revise Cooperation Deal
October, 26, 2021 - 14:17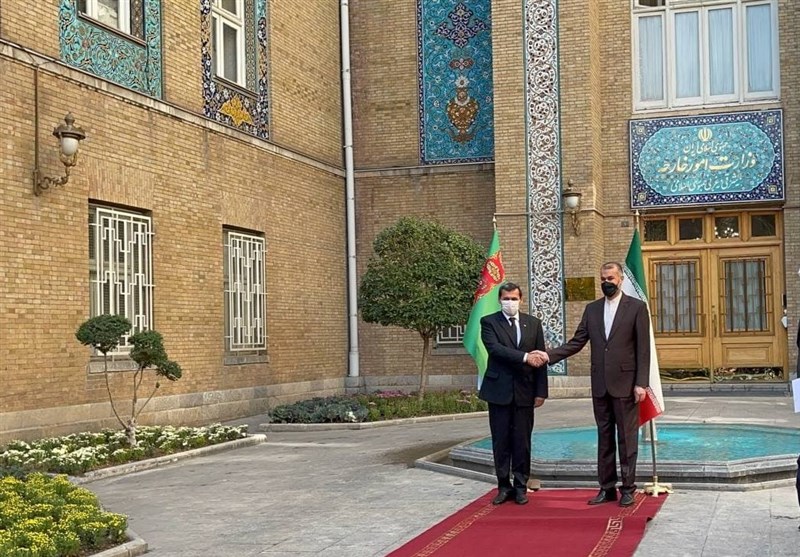 TEHRAN (Tasnim) – Foreign Minister of Iran Hossein Amirabdollahian said he and his Turkmen counterpart have agreed on the revision of a document on joint cooperation between the two neighbors.
Speaking at a joint press conference with Foreign Minister of Turkmenistan Rasit Meredow, held in Tehran on Tuesday, Amirabdollahian said the two sides have agreed to reexamine the document on mutual cooperation between the two countries.
"The two states have signed over 100 official documents so far. We are so delighted that we had the opportunity today to talk about all subjects for about two hours," the Iranian foreign minister added.
He said Iran and Turkmenistan have reached an agreement on the travel of trucks from four border crossings and also on the import of gas from Turkmenistan via a third pipeline.
Amirabdollahian also noted that negotiations have been held about regional issues, such as the developments in Afghanistan and South Caucasus, as well as the Iran nuclear talks.
For his part, Meredow said Turkmenistan and Iran are moving towards the expansion of relations as two brotherly neighbors.
Decisions have been made to proceed with the negotiations in an organized manner in Ashgabat and Tehran, the visiting minister noted, adding that they have also weighed plans to maximize the trade exchanges.
Hoping that his two-day visit to Iran would be fruitful, Meredow said the two states have great capacities in various spheres, such as energy and transportation.