Afghanistan's Woes Caused by US: Iranian President
October, 27, 2021 - 10:51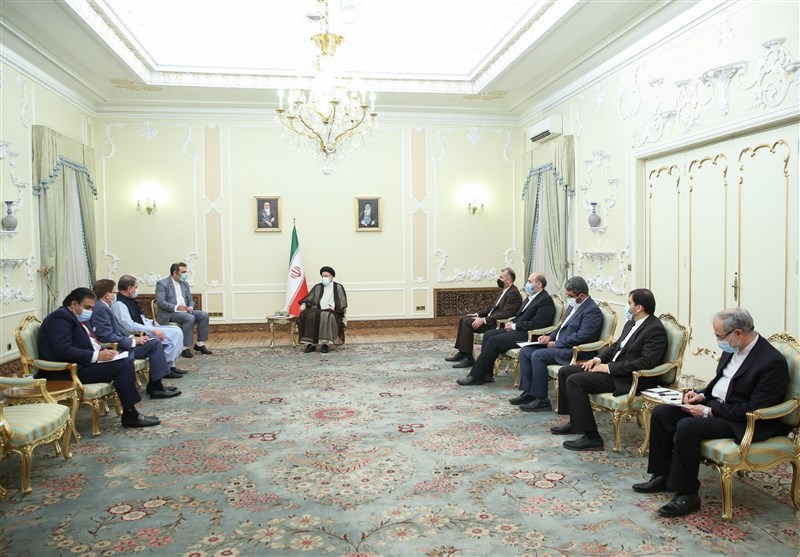 TEHRAN (Tasnim) – President of Iran Ebrahim Raisi blamed the problems in Afghanistan on the US, which he said has given birth to the Daesh (ISIS) terrorist group.
In a meeting with Foreign Minister of Pakistan Shah Mahmood Qureshi, held in Tehran on Tuesday, President Raisi voiced concern about the insecurity that Daesh terrorists have created in Afghanistan after the withdrawal of American forces from that country.
"We believe the Americans are responsible for the problems in Afghanistan, because Daesh has been shaped by the United States," the Iranian president added.
Expressing hope for the formation of a government in Afghanistan that would represent all people of the country, the president said, "Countries in the region can be effective in the security of Afghanistan."
Referring to the meeting of foreign ministers of Afghanistan's neighbors hosted by Iran, the president said, "We hope this meeting could expel the Americans from the region and find a solution to solve Afghanistan's problems."
"We have no restrictions on increasing economic and security relations with Pakistan, and the exchange of economic and political delegations between the two countries will help develop cooperation," the Iranian government's official website quoted Raisi as saying.
For his part, the Pakistani foreign minister said, "There is a feeling between the people of Iran and Pakistan as Afghanistan's neighbors to work for national peace and reconciliation in the country."
"Afghanistan needs urgent assistance, and that assistance must come from its neighbors and the international community," Shah Mahmood Qureshi stressed.