Meeting of Afghanistan's Neighbors Commences in Tehran
October, 27, 2021 - 12:25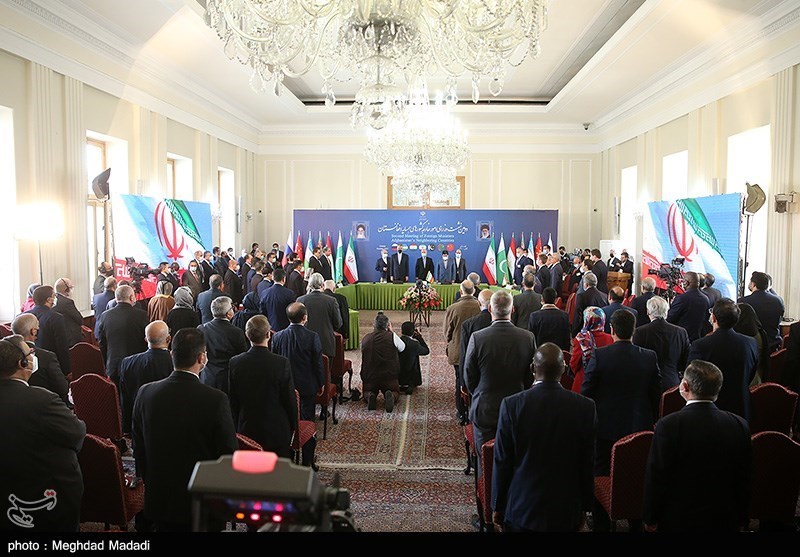 TEHRAN (Tasnim) – A meeting of the foreign ministers representing the neighbors of Afghanistan kicked off in Tehran on Wednesday morning.
Iranian First Vice President Mohammad Mokhber delivered a speech at the opening of the meeting, attended by seven foreign ministers.
The foreign ministers of Iran, Pakistan, Turkmenistan, Tajikistan, and Uzbekistan are taking part in the meeting in person, while their peers from China and Russia have attended the event via videoconference.
In an address to the conference, Iranian Foreign Minister Hossein Amirabdollahian expressed hope that the meeting would send a "joint message with a united voice" to the international community, regional states, and parties inside Afghanistan.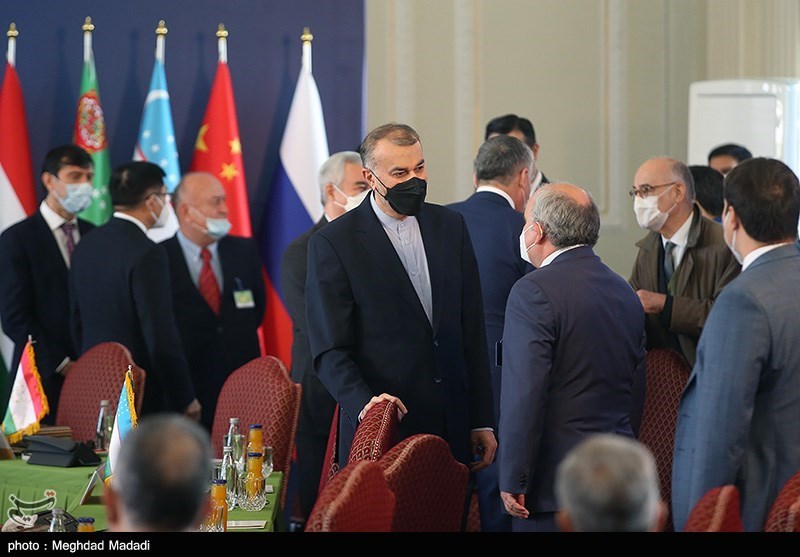 "We support the formation of an inclusive government in Afghanistan. In this regard, we should emphasize that the responsibility for the security of Afghan citizens and the borders with neighbors lies firstly with the caretaker governing body in Kabul," Amirabdollahian said.
Calling for collective efforts to help Afghanistan weather the crisis, the Iranian foreign minister said, "Respect for the sovereignty, protection of the territorial integrity, and non-interference in the affairs of others are among the basic principles of the Islamic Republic of Iran's foreign policy."
He noted that a strong message from the meeting in Tehran about the need for the formation of an inclusive government in Afghanistan takes into account the role of Afghan people in the fight against occupation and the challenges of the past recent decades.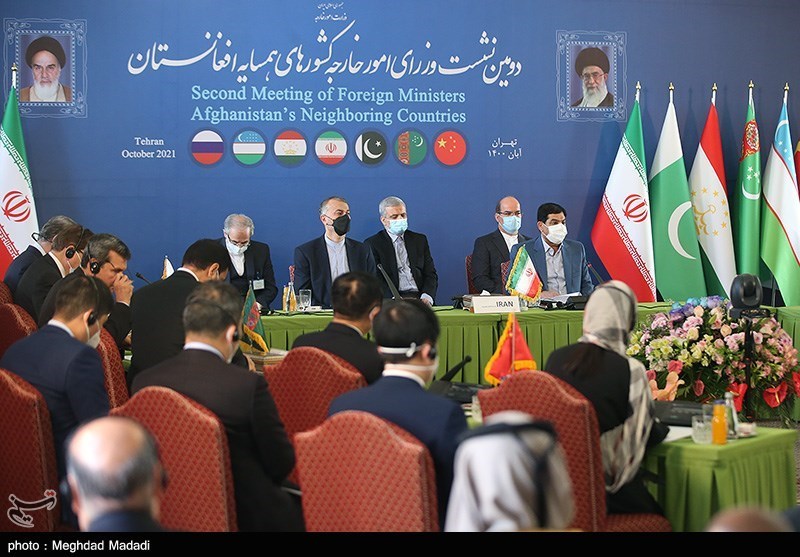 "Settlement of today's crisis in Afghanistan requires domestic integrity, employment of all capacities and taking advantage of the great talents of Afghanistan's neighboring states. We believe that in the first place, all neighbors (of Afghanistan), in tandem with the international community, should pay special attention to the political situation, humanitarian conditions, spread of terrorism, status of drug trafficking, and situation of observance of human rights and rights of women in the current circumstances in Afghanistan."
The top Iranian diplomat also noted that many problems in Afghanistan are rooted in foreign interference.
"The US must take on responsibility with a loud voice for the catastrophes it has caused in Afghanistan over the past two decades, and should take serious action in addition to the efforts made by the international community in order for the great Afghan nation to get through the challenges, pains and miseries faced by the people of that country," he stated.
Amirabdollahian also attributed the pullout of American military forces from Afghanistan to the efforts of the great Afghan nation.