Ali Al-Nimr Released from Saudi Prison after 9 Years
October, 28, 2021 - 15:16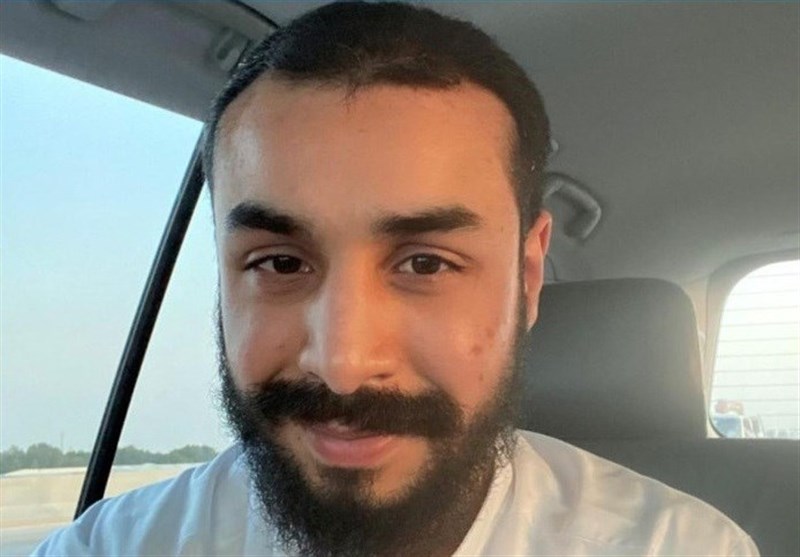 TEHRAN (Tasnim) – A young Shiite man who spent nearly a decade in prison for attending anti-government protests and received a death penalty that was later rescinded, was released from prison.
Ali Mohammed al-Nimr was released on Wednesday, following Saudi Arabia's decision to commute death sentences for individuals who committed alleged crimes while minors, amid an international outcry over Saudi Arabia's crackdown on dissent.
Nimr's freedom was welcomed by independent UN human rights experts.
"Ali al-Nimr, a young man detained since 2012 for participating in protests when he was a child, and who previously faced a death sentence, has been released today," ALQST for Human Rights said on Twitter.
Nimr's uncle, Jaafar al-Nimr, posted a picture of his nephew on Twitter shortly after leaving prison.
"Ali al-Nimr to freedom...praise be to God for your safety," he tweeted.
Nimr's sister also tweeted, "After ten years, my brother is free, thank God."
Nimr was arrested during an anti-government protest in the Shiite-majority Qatif region, Eastern Province, back in 2012 when he was only 17 years old. He was later convicted of alleged criminal activities and handed down a death penalty along with two other underage Shiite men, Abdullah al-Zaher and Dawood Marhoon, by Saudi Arabia's Specialized Criminal Court in May 2015.
Nimr is the nephew of the late prominent Shiite cleric, Ayatollah Sheikh Nimr Baqir al-Nimr, who was executed in January 2016. The killing of Sheikh Nimr caused a global uproar against Saudi Arabia's crackdown on minorities, especially the Shiite Muslims that account for more than 20 percent of the Saudi population.
In April 2020, Saudi Arabia announced that it would stop imposing death sentences on people guilty of crimes committed when they were under the age of 18.
Riyadh has been under fire for having one of the world's highest execution rates. The kingdom also faces criticism for restricting the access of the country's Shiite minority to public education, employment and the justice system.