Russia Supports Dialogue between Damascus, SDF without US Pressure: Envoy
November, 19, 2021 - 18:34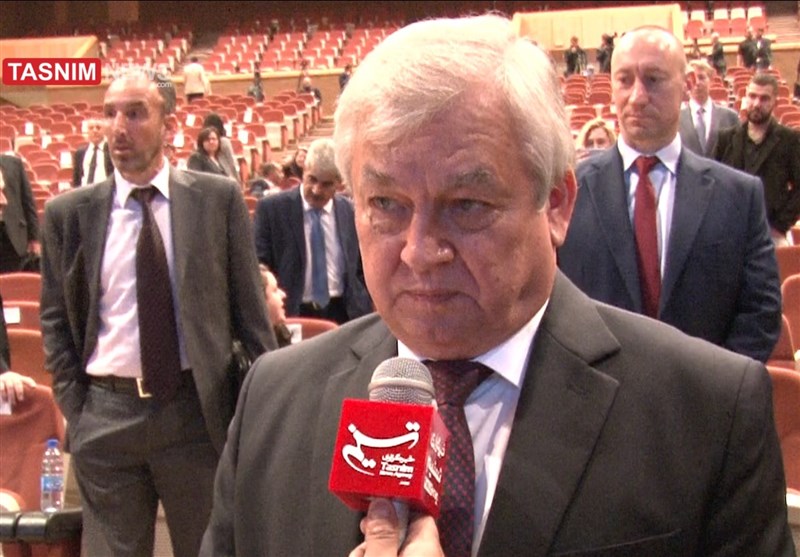 DAMASCUS (Tasnim) – Russian President's Special Envoy to Syria Alexander Lavrentiev expressed Moscow's support for negotiations between the Syrian government and the Syrian Democratic Forces (SDF), stressing that such unity talks must be held without pressures from the United States.
Speaking to Tasnim in Damascus, Lavrentiev reaffirmed the Russia Federation's support for negotiations between the Kurdish people living in the northeast of the Euphrates and the Syrian government.
He said all Syrians are the people of a single nation, stressing that unity among Syrians will be achieved "only through dialogue and without any pressure from abroad, by the United States also, or by some international coalition."
"This dialogue, we think, will bring some visible results. We hope so that these Syrian people will be united. That is very important," Lavrentiev stated.
Asked about the efforts for the reconstruction of Syria, the envoy said, "We are doing everything possible… Because the war is over. It has been repeated by our president, by the minister of defense. The war is over now, the next step is the reconstruction of the economy, of the ruined economy. That's why we are trying to do everything possible."
On the statistics for the reconstruction projects in Syria, he said, "You've heard today just figures, how many buildings have been reconstructed, how many industrial objects were repaired. So, these figures are on the rise. And the Russian Federation of course will render all possible help."
Back in September, Russian President Vladimir Putin and his Syrian counterpart Bashar al-Assad met in Moscow to discuss cooperation between their militaries and how to gain control of the last rebel-held areas in Syria.
"The main problem, in my view, is that foreign armed forces remain in certain regions of the country without the approval of the United Nations and without your permission," Putin told al-Assad.