Iran-IAEA Deal Possible: FM
November, 25, 2021 - 10:43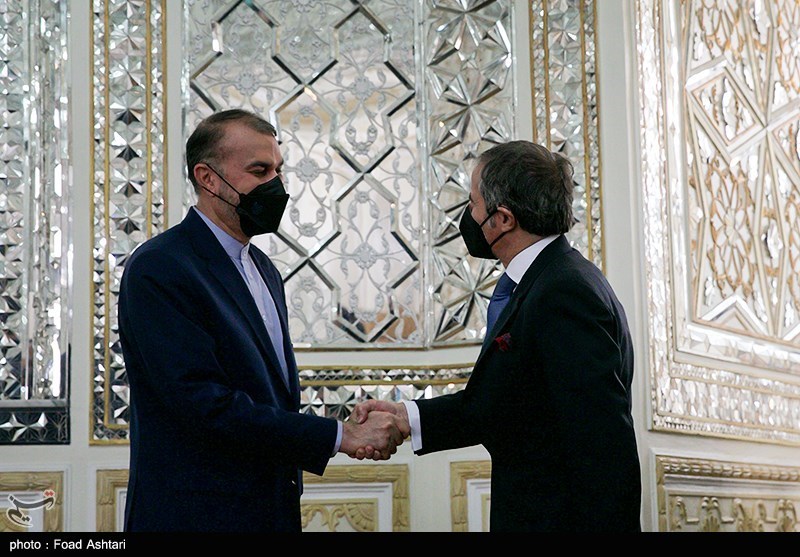 TEHRAN (Tasnim) – Iranian Foreign Minister Hossein Amirabdollahian hailed his "fruitful" talks with the UN nuclear chief, saying an agreement between Tehran and the International Atomic Energy Agency (IAEA) is possible.
In a post on his Twitter account on Wednesday after a meeting with IAEA Director General Rafael Grossi in Tehran, Amirabdollahian said they have "reached good agreements on continuing cooperation" in "cordial, frank and fruitful talks".
"Yet, to work out a text, we need work on a few words," he noted.
"Agreement is possible," the Iranian foreign minister added.
"Politicization of technical matters is unproductive," he said, adding, "To finalize text, a meeting to be held soon."
Grossi met with Amirabdollahian and head of the Atomic Energy Organization of Iran, Mohammad Eslami during his stay in Tehran.
"We have an important number of issues we need to discuss at the technical level and we have been dealing with those," Grossi said of the contents of the talks in an interview, noting, "The relation between the agency and Iran is a permanent one…is a continuous one."