Change in Borders of Region Unacceptable to Iran: FM
November, 25, 2021 - 11:12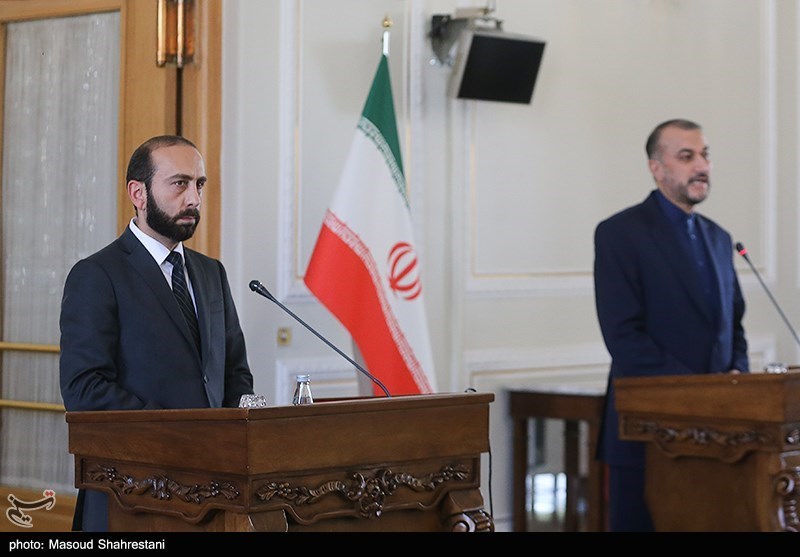 TEHRAN (Tasnim) – Foreign Minister Hossein Amirabdollahian expressed Iran's strong opposition to any change in the boundaries of regional countries.
In a telephone conversation with his Armenian counterpart Ararat Mirzoyan on Wednesday, Amirabdollahian reaffirmed Iran's policy of rejection of any change in the borders of regional countries, expressed concern over the recent military conflicts in the Caucasus region, and called for restraint and respect for the territorial integrity of nations.
Calling for the enhancement of relations between Tehran and Yerevan in all fields, Amirabdollahian expressed the Iranian companies' readiness to strengthen their presence in the Republic of Armenia.
He also hoped that the joint economic commission would be held as soon as possible.
For his part, Mirzoyan referred to the proposed road map to bilateral relations, which was emphasized during a recent visit to Tehran, and voiced readiness to hold a joint economic commission to expand trade relations with Iran.
He also praised Iran's position with regard to respecting the territorial integrity of the countries and stressed Yerevan's determination for promoting relations with Iran, the Iranian government's website reported.