Daesh Shedding Blood as Proxy for US: Iran's President
November, 28, 2021 - 14:22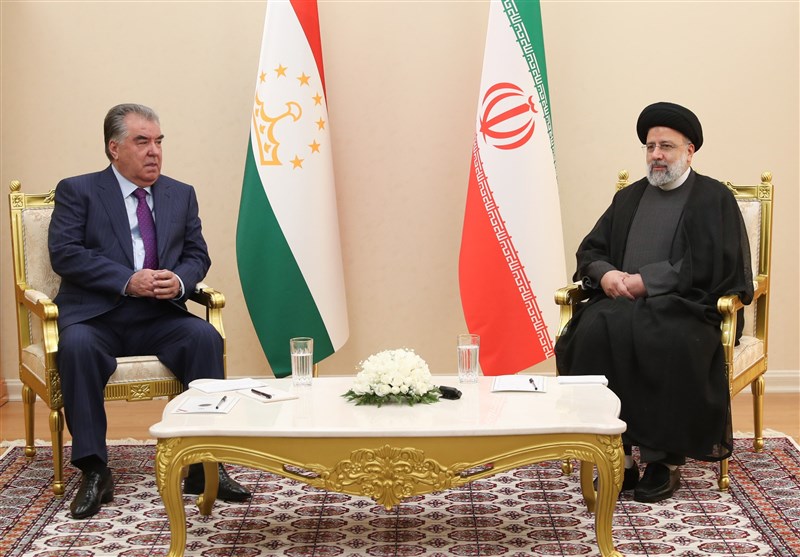 TEHRAN (Tasnim) – The president of Iran denounced the Daesh (ISIL or ISIS) terrorist group as a creature of the US government that commits crimes and upsets security in the region on behalf of Americans, calling for collective cooperation among regional states to ensure security.
In a meeting with his Tajik counterpart Emomali Rahmon, held in Ashgabat on Sunday, Iranian President Ebrahim Raisi said the Daesh terrorist group has been created by Americans and commits murders in the region as a proxy of the US.
"Daesh creates insecurity in the region," he noted, stressing that cooperation between Iran and Tajikistan would benefit regional security and neighboring Afghanistan.
"Our position on Afghanistan is clear. The Islamic Republic of Iran welcomes the formation of a truly inclusive government in Afghanistan that represents all Afghan people, ethnic groups and political groups," he noted.
"The Americans were present in Afghanistan for two decades and left nothing but murder and looting for this country. In Iran, we proudly welcome about four million Afghans. We host the Afghans and we hope that the people of this country will decide their own future," Raisi stated.
Hailing the development of relations between Iran and Tajikistan, the president said, "The very good relations between the two countries in the fields of trade, culture and economy will continue with strength."
Pointing to a previous meeting with the Tajik president during the SCO Summit, Raisi said, "My first foreign trip as president of Iran was to Tajikistan, and this trip was the source of a change in relations between the two countries."
"Today's meeting is important in two ways; first, review past actions, and second, decide on future relations," he noted, the Iranian administration's website reported.
"We have no doubt that relations will be developing, because the current level of trade is not convincing, and by restoring capacities between the two countries, the level of relations can be improved many times over," he said.
Raisi then invited Rahmon to visit Tehran and said, "We feel that due to the deep cultural and linguistic relations and the long history of friendship, we should cooperate and think together more than others."
For his part, the Tajik president said all ethnic groups should be present in the Afghan government and that the new government should represent all ethnicities.
Referring to the recent developments in Afghanistan, Rahmon stressed, "Insecurity in the country is to the detriment of the region and neighboring countries of Afghanistan, so we are worried about the future of this country and we should all try to make different ethnic groups and people live comfortably in this country."
Referring to his previous meeting with Raisi, Rahmon said, "After that meeting, the level of relations between the two countries have developed and the growth of trade exchanges will multiply in the future."