Senior Iranian Diplomat: E3 Adopting Minimalist Approach
December, 04, 2021 - 01:29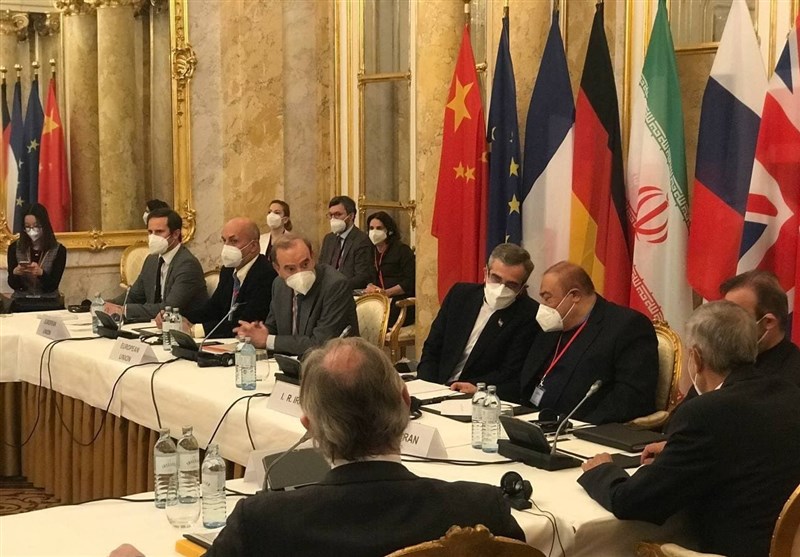 TEHRAN (Tasnim) - A senior Iranian diplomat denied any impasse in recent round of talks concluded on Friday between Iran and P4+1 in Vienna, but at the same time criticized the EU for adopting minimalist approach towards their commitments under Iran nuclear deal.
Speaking to the Tasnim news agency hours after temination of the 7th round of Vienna talks to end anti-Iran sanctions, the senior Iranian diplomat said, "We see no impasse in Vienna talk. We've provided the other parties with clear-cut draft proposals, and have encouraged them to come up with written responses or new ideas. They can't justify their passivity & inaction by pointing finger at Iran."
The diplomat underlined that the texts proposed by Iran in the talks "are not maximalist, but rather E3 are minimalist in fulfilling their JCPOA commitments."
"They (Britain, France and Germany) have to finally honor their words & abide by the deal. We remain ready to engage in good faith & seriously & expect other parties the same."
Meantime, another source close to Iran delegation said "If E3 stop acting as the US client at the table, and also stop their futile blame game, and instead genuinely focus on finding common grounds, a deal is definitely possible".
"Either they (E3) do not have enough political will or they lack the required capacity to address problems caused by the US violation of the JCPOA and Res. 2231," the source went on to say.