Pakistani Naval Fleet Docks at Iranian Port
December, 05, 2021 - 15:55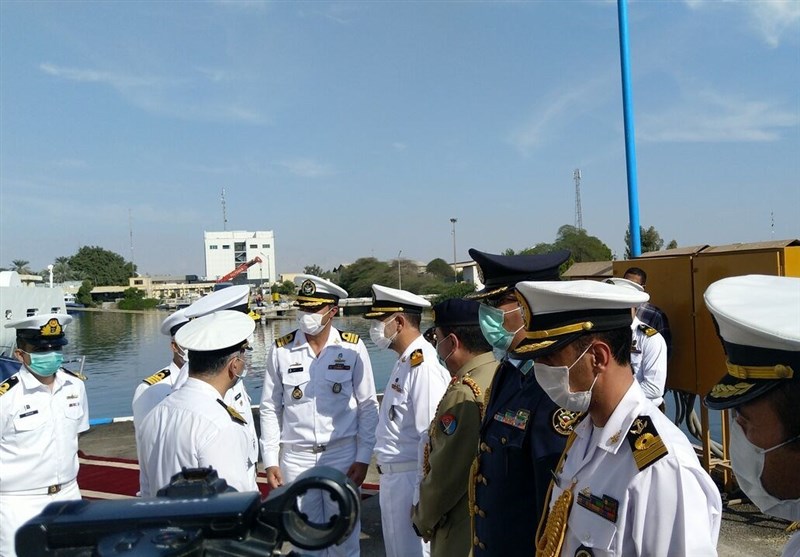 TEHRAN (Tasnim) – Three Pakistani warships berthed at Iran's southern port city of Bandar Abbas on Sunday for a visit aimed at strengthening military diplomacy between the two neighbors and holding a joint exercise.
The Pakistani flotilla, comprising three combat vessels, received an official welcome from the Iranian naval forces.
The Pakistani forces have visited Iran with the purpose of boosting military relations between the two Muslim neighbors.
They are also planned to pay a visit to the Iranian island of Qeshm and hold a joint naval exercise with the Iranian units.
In a meeting in Islamabad in October, Chief of Staff of the Iranian Armed Forces Major General Mohammad Hossein Baqeri and Chief of Naval Staff of Pakistan Muhammad Amjad Khan Niazi weighed plans for the enhancement of naval cooperation between the two countries.
Iranian and Pakistani naval forces have in recent years promoted cooperation and staged several joint drills in the Indian Ocean and the Sea of Oman.
In April, a flotilla of the Pakistani Navy held a joint war game in the Persian Gulf and the Sea of Oman with the Iranian forces.