President: Iran Keeps Supporting Security of Persian Gulf States
December, 06, 2021 - 15:46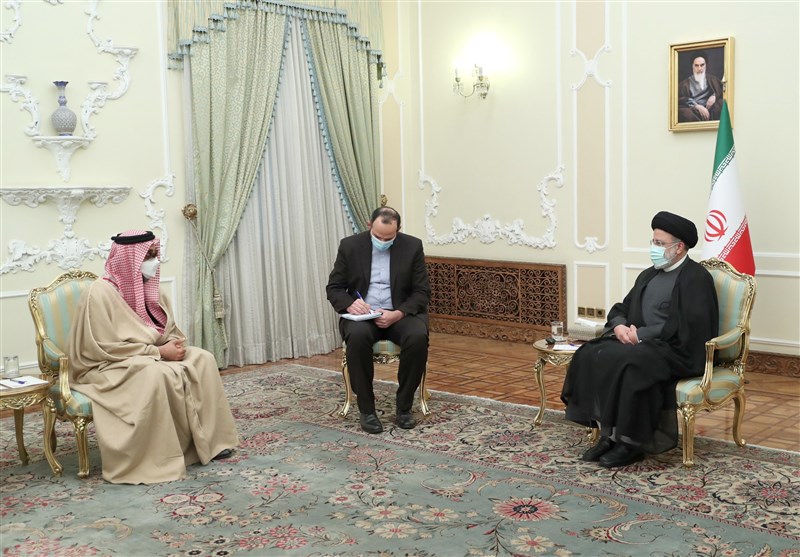 TEHRAN (Tasnim) – Iranian President Ebrahim Raisi assured the United Arab Emirates that the Islamic Republic will keep supporting the security of the Persian Gulf countries.
"The security of regional countries is interconnected, and Iran supports the security of the Persian Gulf littoral states," Raisi said in a meeting with the United Arab Emirates' national security adviser, Sheikh Tahnoun bin Zayed Al Nahyan, held in Tehran on Monday.
Iran's definite policy is to back the Muslim people in the region, he stated, adding, "The Zionists are pursuing their evil objectives in the region, and wherever they can gain a foothold, they turn it into a tool for expansionism and sowing seditions. Therefore, regional countries must be vigilant."
Pointing to the history of friendly ties between Iran and the UAE, Raisi said, "Good relations with regional countries is a priority in the new (Iranian) administration's foreign policy. So we welcome the development of ties with the UAE."
The relations between Tehran and Abu Dhabi must not be influenced by the outsiders, the president stressed, warning, "The policy of the enemies of regional countries is to create fear among the neighbors, but such plot will be thwarted through discernment and mutual understanding."
For his part, the Emirati official said the UAE and Iran are the sons of a same region with a common fate, which is why the expansion of relations with Iran is on the agenda of his country.
He also touched on the extensive negotiations with Secretary of Iran's Supreme National Security Council Ali Shamkhani, saying such meetings would be a milestone in the bilateral relations and boost security.
Sheikh Tahnoun bin Zayed Al Nahyan also voiced the UAE's readiness to promote cooperation with Iran, invited the Iranian president to visit Abu Dhabi, and expressed hope that the presidential visit would open a new chapter in the relations between the two neighbors.