President: Iran Using Diplomacy to Tackle Water Problem
December, 09, 2021 - 14:05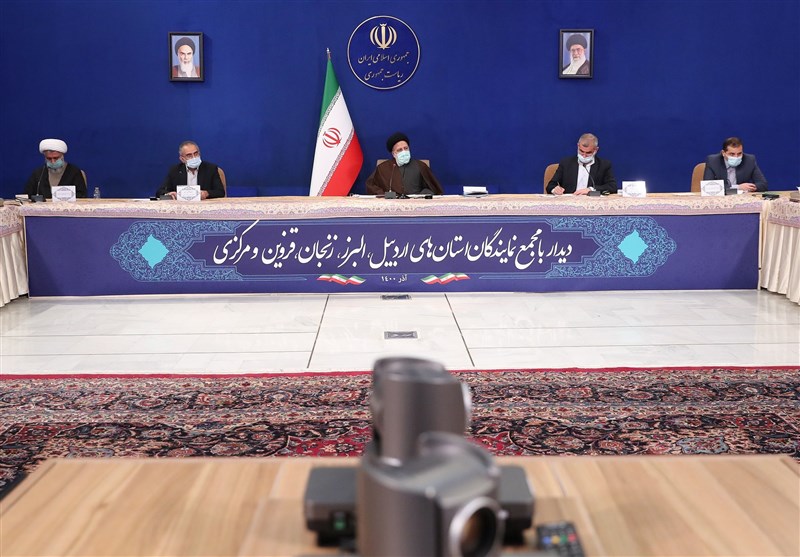 TEHRAN (Tasnim) – Iranian President Ebrahim Raisi said his administration has employed diplomacy to deal with the water scarcity problem through cooperation with neighbors.
In a meeting with a group of lawmakers on Thursday, Raisi said handling the water crisis requires effective regulation of cultivation methods, a shift in the way industries consume water, and saving the water resources.
Diplomacy is also another tool that the administration has utilized to address the water scarcity problem, the president added.
He said Iran is pressing on with efforts to receive its share of water from neighboring countries. "For instance, arrangements were made in the ECO summit to take measures in this regard in cooperation with a number of the neighbors."
Describing the protection of the environment as a major policy of the administration, the president said, "Factories need to be developed, but it should not damage the environment or result in air pollution."
Last month, the president said his administration has formulated a series of short- and long-term plans to cope with the water shortage emergency in the country.
He said two plans to deal with the water shortage problem in the short term are the fair distribution of the existing water resources and take advantage of the deep water resources.
In remarks in July, Leader of the Islamic Revolution Ayatollah Seyed Ali Khamenei had called on officials to address problems regarding water shortage which caused protests in the southwestern province of Khuzestan.