Villages Evacuated in Southern Iran After Water Cascades over Dam (+Video)
January, 17, 2022 - 13:42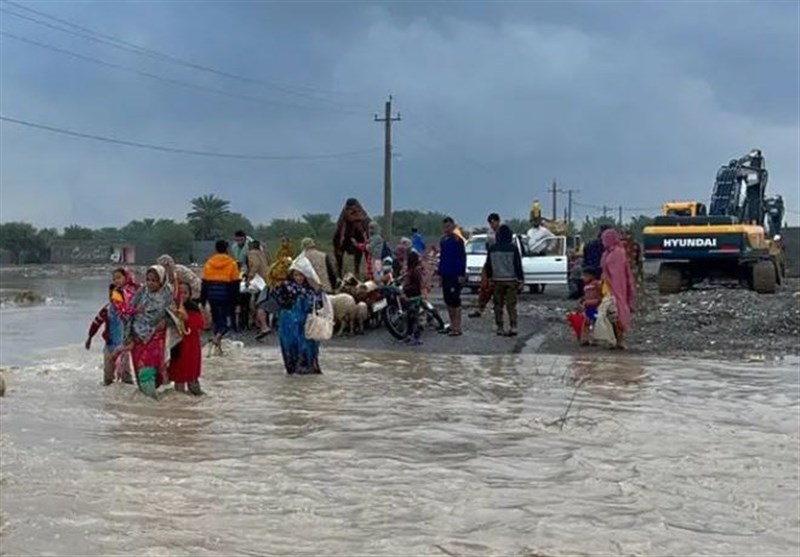 TEHRAN (Tasnim) – Iranian authorities evacuated hundreds of residents from villages in southern parts of the country after torrents of water cascaded over a dam due to heavy downfall and subsequent flooding that posed a risk to life.
Torrential downfall in the southern Iranian forced hundreds of people to flee their homes, particularly in the Minab County of Hormozgan Province.
New rainfall has put the area at risk of flooding from the neighboring province of Kerman's southern sections.
The governor of Minab has now ordered all villages downstream of the Esteghlal dam to leave. The extent of floods and the overflowing of the Minab dam, according to the official, might result in villages being inundated and lives being lost.
Provincial authorities have already issued evacuation orders for certain areas where recent flooding has caused significant damage to homes and agriculture.
Military forces in the area are erecting flood barriers around villages downstream of the dam in the meantime.
While drought ravaged southern Iran for much of 2021, wilting crops and draining wells, the first weeks of 2022 brought the polar opposite problem: a series of powerful rain and snow storms overflowed rivers, causing catastrophic flooding.
News and social media reports showed destructive flood waters that washed out bridges, swept away cars, swamped homes, and inundated farmland in the area.