UN Condemns Saudi Air Strike on Yemeni Detention Center That Killed Dozens
January, 22, 2022 - 10:40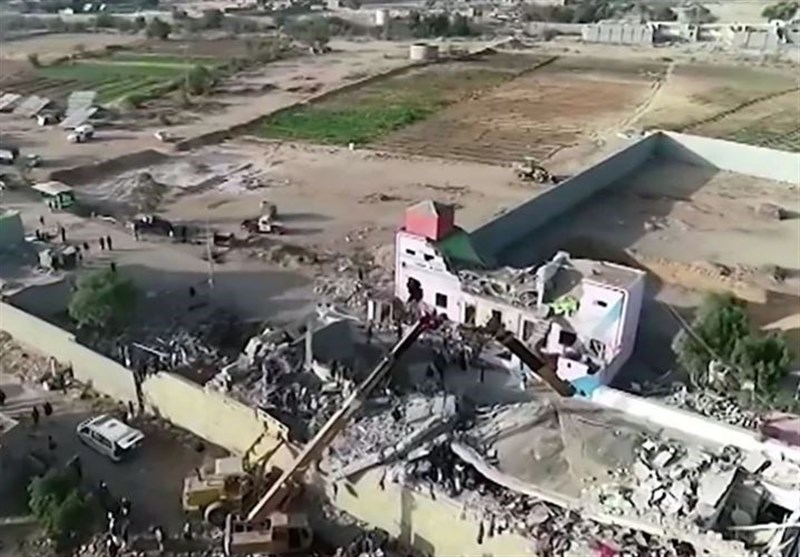 TEHRAN (Tasnim) – The United Nations condemned an air strike by the Saudi-led coalition on a detention center in Yemen that killed dozens of people.
The temporary facility in northern Sa'ada province was struck on Friday, marking another deadly day in the Saudi-led war against already poverty-stricken country which has been going on since 2015.
A spokesman for UN Secretary General Antonio Guterres, Stephane Dujarric, said further deadly airstrikes had been reported elsewhere in Yemen with three children among those reportedly killed in the western city of Hudaydah, according to Fox News.
"An airstrike on telecommunications facilities in Hudaydah has also significantly disrupted vital internet services across much of the country," Dujarric said in a statement.
"The Secretary-General calls for prompt, effective and transparent investigations into these incidents to ensure accountability."
Meanwhile, the Yemeni Ansarollah government's health minister, Taha al Motawakel, described the air strikes as a "war crime".
"The coalition (Saudi-led coalition) is targeting civilians, they attacked the detention center in Saada province that hosts civilian inmates known by the Red Cross and were visited by them, they were directly targeted by Saudi-led coalition aircrafts. Until this moment rescuers are still searching for victims," he said.
"We are looking at a very big crime and there is an American green light to kill civilians, that's what we can see through targeting the detention center in Saada province and the continuous killing of civilians without chasing the convicts or the war criminals," he added.
"We consider this a war crime against humanity. The world should take its responsibility at this critical moment in human history, we are witnessing many victims."
United Nations envoy for Yemen Hans Grundberg voiced grave concern over the military escalation and called on both sides to "exercise maximum restraint".
Yemen also lost its connection to the internet nationwide after Saudi-led airstrikes targeted a site in the contested city of Hudaydah.
The Yemeni Al-Masirah satellite news channel said the strike on the telecommunications building had killed and wounded people.
Saudi Arabia, backed by the United States and regional allies, launched the war on Yemen in March 2015, with the goal of bringing the government of former Yemeni president Abd Rabbuh Mansour Hadi back to power and crushing the Ansarullah movement.
The war has left hundreds of thousands of Yemenis dead and displaced millions more. It has also destroyed Yemen's infrastructure and spread famine and infectious diseases there.
Despite heavily-armed Saudi Arabia's incessant bombardment of the impoverished country, the Yemeni armed forces and the Popular Committees have grown steadily in strength against the Saudi-led invaders and left Riyadh and its allies bogged down in the country.