Taliban Delegation Begins Talks in Oslo
January, 23, 2022 - 16:57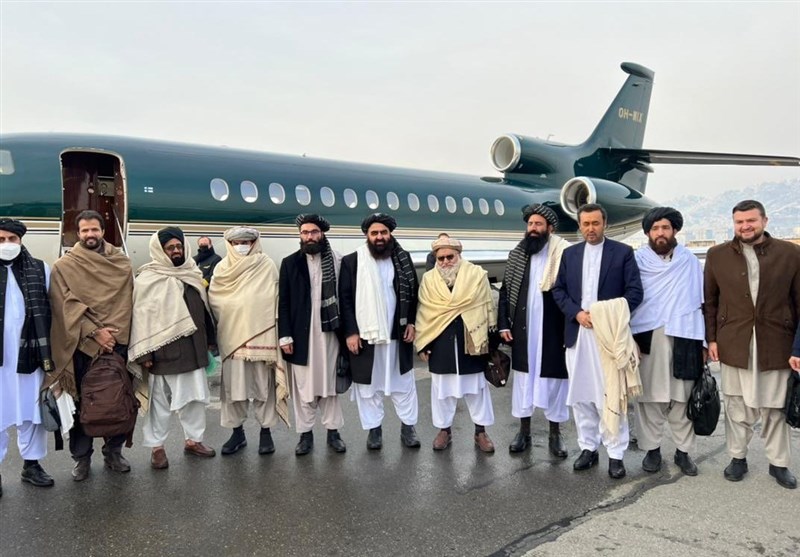 TEHRAN (Tasnim) – A Taliban delegation led by acting foreign minister Amir Khan Muttaqi started three days of talks in Oslo with Western government officials and Afghan civil society representatives.
Starting on Sunday, the closed-door meetings in the Norwegian capital will see Taliban representatives meeting with women's rights activists and human rights defenders from Afghanistan and from the Afghan diaspora.
The delegation will reportedly be pushed on promises to uphold human rights in return for access to billions of dollars in frozen humanitarian aid.
"The leverage the West has on the Taliban is nearly $10bn of Afghan money that is held predominantly in the United States," Al Jazeera's Osama Bin Javaid, reporting from Doha, said.
"Amir Khan Muttaqi is going to be trying to get some of that money back to pay civil servants' salaries and to make sure that there is enough food in the country because the humanitarian situation has been getting quite desperate," he said.
"The other aspect of this obviously is the promises that the Taliban has made when it came to power on women's rights, girls education, civil liberties, and that is something the Taliban has yet to deliver," he added.
In their first visit to Europe since returning to power in August, the Taliban will meet Norwegian officials as well as representatives of the US, France, the UK, Germany, Italy and the European Union.
"In Norway, we have a meeting with the US and also with the European Union on matters of mutual interest. And one part of our meetings would be with our Afghan diaspora who are outside the country, especially in Europe," said Zabihullah Mujahid, the Taliban spokesman.
"Their ideas, consultations and plans will be heard. This means that meetings for mutual understanding will continue between Afghans."
The humanitarian situation in Afghanistan has deteriorated drastically since August.
International aid, which financed about 80 percent of the Afghan budget, came to a sudden halt and the US has frozen $9.5bn in assets belonging to the Afghan central bank.
Unemployment has skyrocketed and civil servants' salaries have not been paid for months in a country, already ravaged by several severe droughts.
Hunger now threatens 23 million Afghans, or 55 percent of the population, according to the United Nations, which says it needs $4.4bn from donor countries this year to address the humanitarian crisis.