Iran Calls for Muslim Unity against Extremism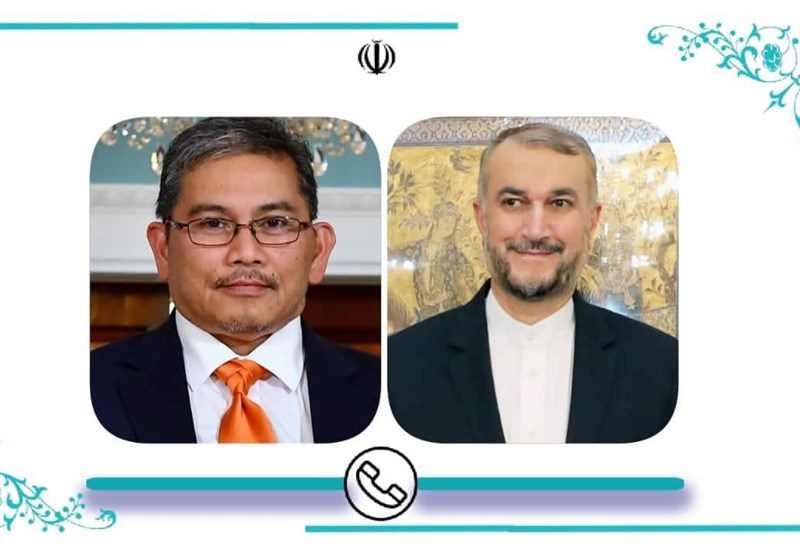 TEHRAN (Tasnim) – The foreign minister of Iran stressed the need for unity among the Islamic countries in the battle against extremism.
In a telephone conversation on Saturday, Hossein Amirabdollahian and his Bruneian counterpart Dato Erywan Pehin Yusof talked about a range of bilateral, regional and international issues.
Congratulating Brunei Darussalam on the occasion of Eid al-Fitr, Amirabdollahian underlined the significance of cooperation with the Muslim, friendly and Asian countries in the foreign policy of Iran.
He also expressed hope to meet Brunei's foreign minister in person in Tehran, adding that Iran welcomes the development of relations with the Southeast Asian nation.
The top Iranian diplomat also thanked the efforts of Brunei's Mufti at the Conference on Islamic Unity in Tehran and stressed the need for unity among the Islamic countries to combat extremism.
Appreciating Brunei's positive stances in the international forums, Amirabdollahian called for the establishment of a technical committee by the two countries and for an increase in technical, trade, scientific and economic relations.
The Iranian minister also spoke about the latest developments in occupied Palestine and condemned the crimes of Zionists.
He finally hailed the united voice of Muslims and Muslim nations on the International Quds Day as the most important sign that the Palestinian cause and the resistance for the liberation of al-Quds live on.
For his part, the Bruneian foreign minister welcomed an increase in relations with Iran at various levels, expressed hope to travel to Tehran, and called for the two countries' technical committee to hold a session in Brunei.
He also stressed the need for the continuation of cooperation between the two countries in the Organization of Islamic Cooperation and the United Nations.
Erywan Yusof also condemned the Zionist regime's crimes in Palestine and supported the idea of holding a special meeting at the Organization of Islamic Cooperation for discussing the developments in the occupied Palestinian territories.