Protesters Gather outside Pro-Israeli HQ in Manhattan following Gaza Airstrikes (+Video)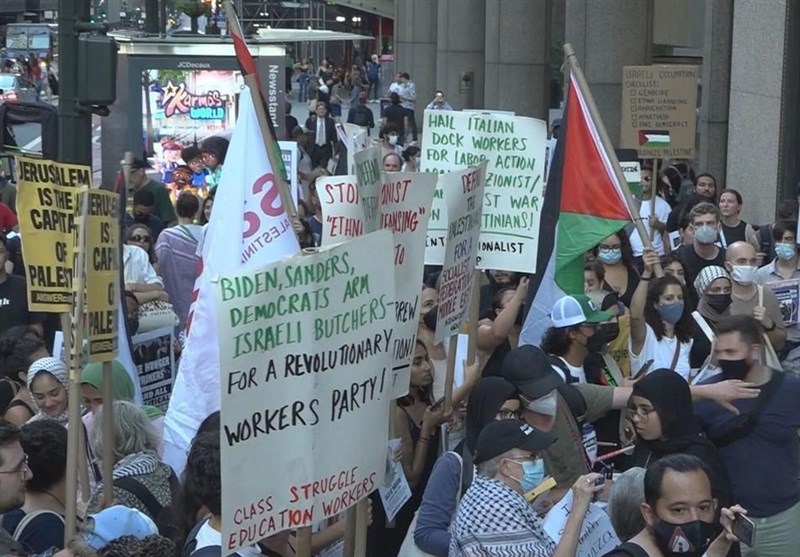 TEHRAN (Tasnim) – Demonstrators gathered outside the Friends of the Israeli Defense Forces (IDF) office in New York City on Monday to demand an end to the Israeli occupation of Palestine.
The demonstrators waved Palestinian flags and held placards, following Israel's airstrikes on the Gaza Strip over the weekend.
"How many times do we have to watch this happen, how many times do parents have to bury their children while their homes are demolished? How many times do we have to beg to the world to look at Palestinian suffering and take a stand against Zionist colonialism and their institutions,? said an activist.
Israel was forced to agree on a ceasefire with the Palestinian Islamic Jihad on Sunday.
The Palestinian Health Ministry put the death toll at 41, while Israel claimed the action was a pre-emptive strike.