Iran U-20 Beaten by China in 2022 Asian Men's Volleyball Cup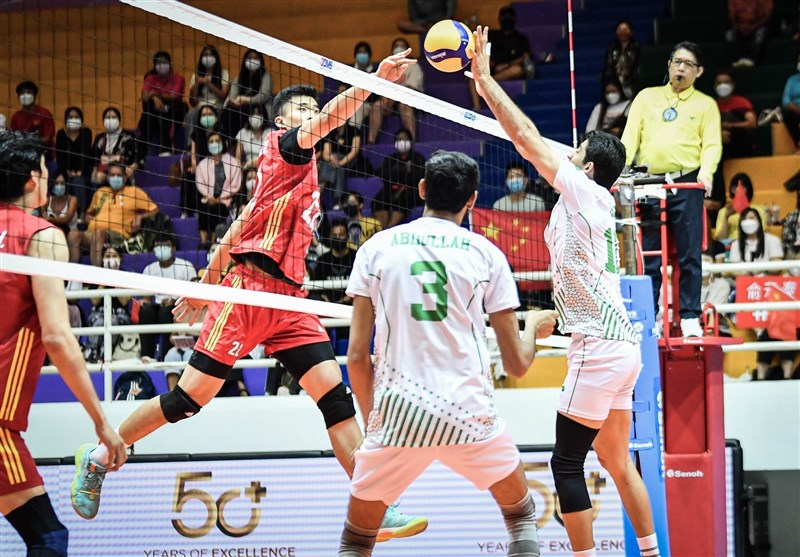 TEHRAN (Tasnim) – Iran U-20 lost to China 3-1 (25-19, 25-22, 21-25, 25-16) in the 2022 AVC Cup for Men at the Nakhon Pathom Provincial Gymnasium in Thailand on Friday.
Zhang Jingyin scored a team-high 19 points for China, including 15 attacks and 3 blocks, while Amir Mohammad Golzadeh similarly contributed 19 points, including 18 attacks for Iran.
China and Bahrain booked their semifinal berths, while Iran and Pakistan had been relegated to classification round for 5th-8th places.
The competition started on August 7 in Nakhon Pathom, Thailand, and will run until August 14.
The 2022 Asian Men's Volleyball Cup, so-called 2022 AVC Cup for Men, is the seventh edition of the Asian Cup, a biennial international volleyball tournament organized by the Asian Volleyball Confederation (AVC) and Thailand Volleyball Association (TVA).