Kenyans Furious After British King Ignores Shaking Black Man's Hand (+Video)
September, 20, 2022 - 16:12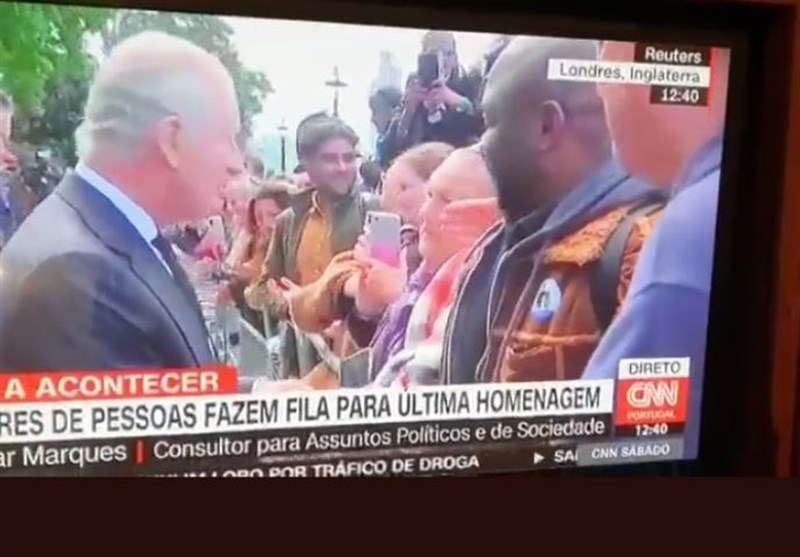 TEHRAN (Tasnim) – A video emerged showing the new King of the United Kingdom (UK), King Charles III, refusing to shake the hand of a black man among participants who had come to pay their respects to his mother, who died early last week.
A scene in which an adult black man of African descent waited for a maiden handshake from the King, who shook every hand that came towards him, elicited mixed reactions from Kenyans and Africans in general.
After shaking every other hand, the king skipped and ignored the African's handshake before greeting the other white hands.
According to reports, all other African presidents boarded the same bus to the funeral, whereas US President Joe Biden arrived with his entire presidential convoy.
Ahmed Asmali, a social media personality, wrote on Twitter while sharing the video, "From their leaders being forced into buses to not being greeted." Obakeng Ramabodu, a Twitter user, posted the viral video on his feed. The video has hundreds thousands of views and likes since it was posted.
On the video, about 30,000 users commented. Many people criticized the King for his discriminatory action, while others uploaded a video that was the contrary of the viral one. Even the last few seconds of the video, in which King greets a black individual, was reposted by one user.