Syria Eyes Economic Interaction with Iran: FM
September, 26, 2022 - 09:51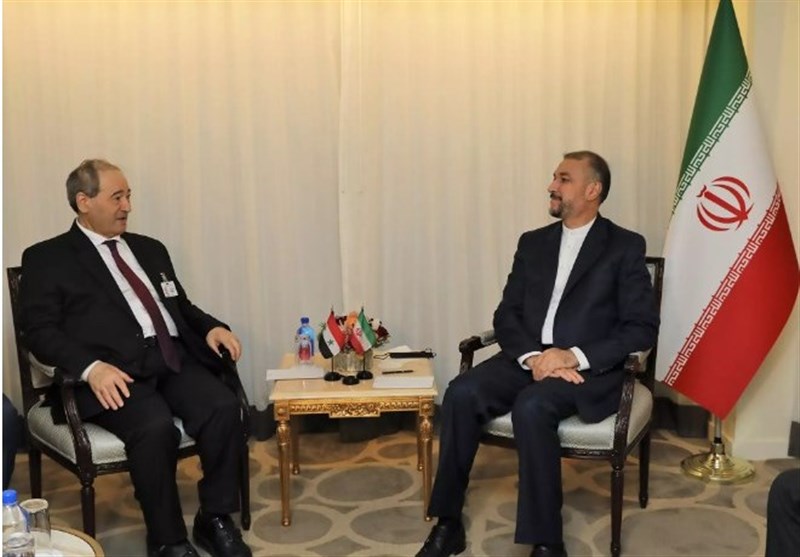 TEHRAN (Tasnim) – The foreign minister of Syria said his country is focusing on economic and trade cooperation with Iran to counter the detrimental effects of the Western sanctions against the Syrian people.
In a meeting with his Iranian counterpart on the sidelines of the UN General Assembly in New York, Faisal Mikdad thanked Iran for helping restore peace and security to the region and fighting terrorism.
He said cooperation between Tehran and Damascus continues in the best possible way at both regional and international levels.
In the current situation, Syria puts emphasis on economic and commercial cooperation in order to deal with the destructive effects of the illegal and coercive actions of the West against the Syrian people, Mikdad added.
For his part, Iranian Foreign Minister Hossein Amirabdollahian rejected any foreign interference in Syria's internal affairs and destabilizing moves in West Asia, saying cooperation between the two countries over the past years in fighting against terrorism and extremism and at the same time taking advantage of the format of guarantor countries in the Astana peace talks led to faster restoration of peace to Syria.
Pointing to the sanctions removal talks, Amirabdollahian said messages are being exchanged between the US and Iran through some foreign ministers and coordinators.
By adopting a rational approach, Iran pursues the path of diplomacy and insists on reaching a lasting deal that would guarantee its economic interests, he explained.
Other issues discussed by the foreign ministers of Iran and Syria in the meeting were regional developments including the political initiatives of some Arab countries to return Syria to the Arab League, the Palestine situation, and international developments such as the Ukraine conflict.