4 Iranians Killed in Seoul Halloween Stampede
October, 30, 2022 - 12:24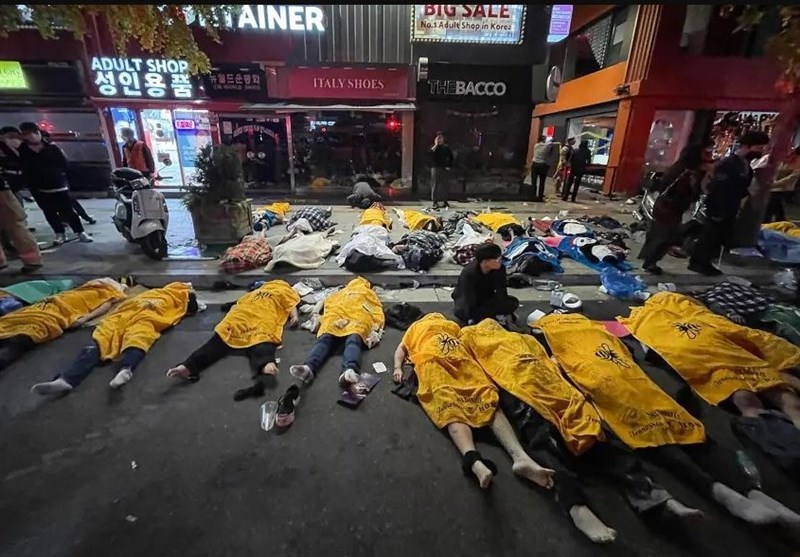 TEHRAN (Tasnim) – Four Iranian nationals are among the victims of a crowd surge at packed Halloween festivities in the South Korean capital of Seoul which has killed more than 150 people, the Iranian embassy said.
Iran's embassy in South Korea said in a statement on Sunday that four Iranian citizens, three women and a man, died in Saturday night's stampede in Seoul.
The Iranian victims were identified as Afaq Rastmanesh, Ali Parakand, Reyhaneh Sadat Atashi, and Sommayeh Moqiminejad.
According to the embassy, another Iranian citizen was injured in the stampede, but has been given treatment and discharged from the hospital.
At least 151 people were killed and dozens more hurt in an apparent crowd surge at packed Halloween festivities in Seoul.
Nineteen foreign nationals are among the dead. The victims include people from Iran, Norway, China and Uzbekistan.
The crush took place in the district of Itaewon. What caused the crush is not clear, but witnesses say partygoers had been packed tightly in the district's narrow streets and it was difficult to move around.
South Korean President Yoon Suk Yeol has declared a period of national mourning.