Football Coach Calls on Klinsmann to Resign over 'Outrageous' Comments against Iranian Team
November, 27, 2022 - 16:32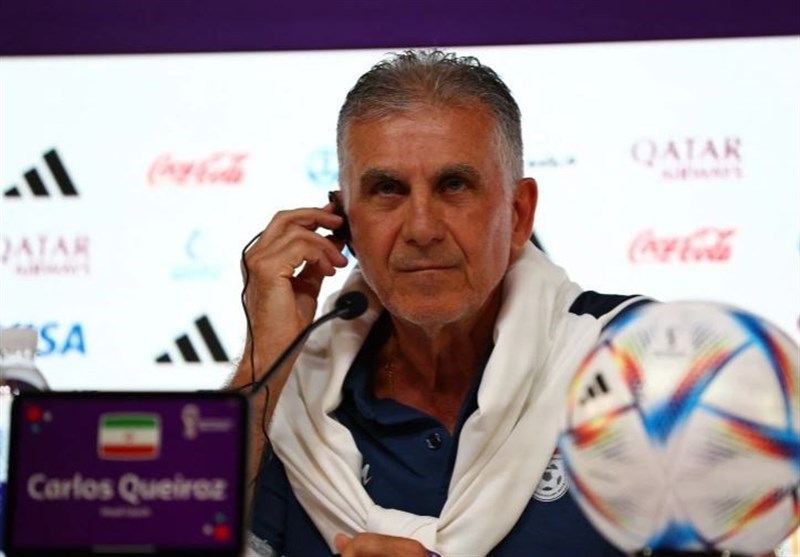 TEHRAN (Tasnim) – Iran's national football team coach Carlos Queiroz hit back at former German footballer Jurgen Klinsmann over "outrageous" comments he made while on-air with the BBC.
Klinsmann, a FIFA official, was on-set for the BBC following Iran's dramatic 2-0 win over Wales on Friday as presenter Gabby Logan launched a discussion over Iran's "gamesmanship" during the match.
Klinsmann proceeded by repeatedly claiming "it's in the culture" of Iranians to engage in unsportsmanlike behavior of heckling referees.
"This is not by coincidence, this is all (done) purposely," he said, chuckling. "This is just part of their culture, that's how they play. They work the referee, you saw the bench always jumping up, always working the linesman, constantly in their ears, they're constantly in your face.
"This is their culture. They kind of make you lose your focus, make you lose your concentration and what's really important to you," he said, adding that Queiroz fits in this pattern very well.
In a post on his social media accounts, the Iranian coach hit back and said: "No matter how much I can respect what you did inside the pitch, those remarks about Iran Culture, Iran National Team and my Players are a disgrace to Football."
He invited Klinsmann to visit the Team Melli camp to speak with the players and learn more about the team and the country's culture.
A statement published on the Iranian football federation's website on Sunday said the federation has called on FIFA to clarify the comments and on Klinsmann to resign.
The federation also made sneering comments about a controversial chapter of Germany's presence at the 1982 World Cup, when it was accused of fixing a match against Austria in a way that both teams would advance.
"Since Klinsmann is a German, he is promised not to be judged for the most shameful chapter of World Cup history, the 1982 Disgrace of Gijón, when West Germany and Austria fixed a match, and he is also promised not to be judged for his infamous dramatic dives as a former player," the statement said.
On Sunday, Klinsmann said he wanted to "calm things down" with Queiroz, before adding that "there was stuff really taken out of context. I will try to give him a call and calm things down".
"I have never criticized Carlos or the Iranian bench. Some even thought I was criticizing the referee because he didn't do anything about the way they were behaving on the bench," he said on BBC Breakfast.
"All I described was their emotional way of doing things, which is actually admirable in a certain way. The whole bench lives the game. They're jumping up and down and Carlos is a very emotional coach, he's constantly on the sidelines trying to give his players all his energy and direction."