Iran Summons French Envoy over Meddlesome Resolution
December, 01, 2022 - 09:30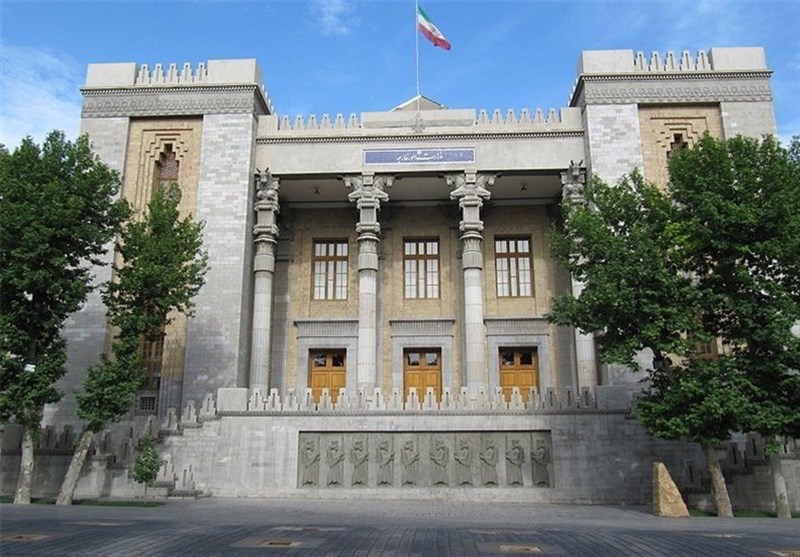 TEHRAN (Tasnim) – The French ambassador to Tehran was called in by the Iranian Foreign Ministry over the adoption of an anti-Iran resolution at the French National Assembly and unacceptable remarks by the European country's top diplomat.
The Foreign Ministry filed Iran's strong protest at the baseless allegations by French officials against Tehran. It also strongly condemned this unacceptable interference in Iran's internal affairs.
The French ambassador, Nicolas Roche, was told that the exploitation of human rights by France and some other European countries as a tool and their double standards toward the issue is highly regrettable and unacceptable for Iran. So it is necessary for the European states to return from their wrong path, which violates the indisputable principles of international law that stipulate respect for sovereignty of nations.
It was noted that these governments lack the merits and competence to make claims about human rights because of their resorting to unilateral and bullying methods which are at odds with the interests of nations, the Iranian Foreign Ministry's website reported.
The French ambassador said he would convey Iran's protest to Paris.
The French National Assembly passed a resolution on Monday, condemning what it termed a "crackdown on non-violent demonstrators."
During the session, Colonna said that the European Union was working on new anti-Iranian sanctions which will be prepared for the next Council of Foreign Ministers on December 12.
Deadly riots broke out in Iran in mid-September after the death of 22-year-old Mahsa Amini.
Amini fainted at a police station in Tehran and was pronounced dead three days later in hospital. An official report by Iran's Legal Medicine Organization concluded that Amini's death was caused by illness rather than alleged blows to the head or other vital body organs.
Rioters went on a rampage, attacking security officers and causing damage to public and private property as Western powers provided support.
The European Union and some Western countries imposed sanctions on Iran over its approach toward the riots. Iran, in turn, announced retaliatory sanctions against institutions and individuals in the European Union due to their deliberate actions in support of terrorism and terrorist groups during the riots.