Iran Cautions Iraqi Officials against Fake Name for Persian Gulf
January, 27, 2023 - 08:49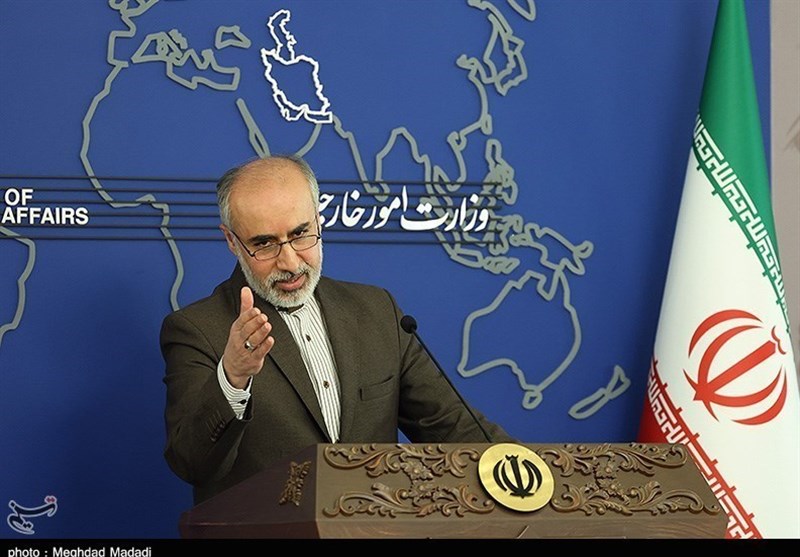 TEHRAN (Tasnim) – The Iranian Foreign Ministry's spokesperson reminded the Iraqi authorities that using a fake name for the Persian Gulf runs counter to the principles of good neighborliness and friendly relations, calling on them to avoid repeating it.
In a statement on Thursday, Nasser Kanaani said the use of a fake name instead of "Persian Gulf" by Iraqi officials is at odds with the principles of good neighborliness and friendly relations between the two countries.
The spokesman called on Iraq to correct this trend.
He noted that the Embassy of the Islamic Republic of Iran in Baghdad has earlier objected to this move.
Kanaani further said the Foreign Ministry's Department of Legal Affairs also filed an official note of protest with the Iraqi officials, stressing that the department described the move by the Iraqis as unacceptable and called on Baghdad to respect international names.
Iran expects the Iraqi officials to use the correct name for the body of water, which has been underlined by the United Nations as well, he noted, adding that the name of "Persian Gulf" has been the same in documents, maps, travelogues and ancient texts for thousands of years and the fabrication of unfounded phrases and words will not change this reality.
Kanaani finally stated that no country should seek friendship with others at the expense of the rich asset of historical solidarity among regional countries.
The error occurred earlier in the month as the southern Iraqi city of Basra was hosting the premier regional soccer competition, with local officials setting up billboards to welcome foreign teams to the "25th Arabian Gulf Cup."
Iraqi Prime Minister Mohammed Shia al-Sudani also recently used the distorted name for the Persian Gulf and defended his misnaming the body of water during a later interview with Germany's DW channel.
This is not the first time when the Islamic Republic decries the wrongful practice on the part of Iraq's officials.
Last week, Iran's Foreign Minister Hossein Amirabdollahian likewise noted that the Islamic Republic had summoned the Iraqi ambassador to Tehran over the issue.