Ayatollah Khamenei Visits Exhibition of Iran's Industrial Achievements
January, 28, 2023 - 14:16
TEHRAN (Tasnim) – Leader of the Islamic Revolution Ayatollah Seyed Ali Khamenei paid a visit to an exhibition of achievements of Iranian scientists in various industrial fields.
The visit took place on Saturday morning and lasted three hours.
The exhibition has been held in honor of the slogan of the current Iranian year, which is "Production: Knowledge-Based and Job-Creating."
Homegrown capabilities and products in various fields are on display in the exhibition, including in the mining industries and exploration, electronics and telecommunication, aerospace industry and satellite technologies, automotive industry, agriculture and food industry, railroad, road, sea and air transportation, housing sector, oil and petrochemical industries, home appliances, textile, fish farming, watershed management, electricity and power plant industries, dam construction, water management projects, as well as the information and communications technology.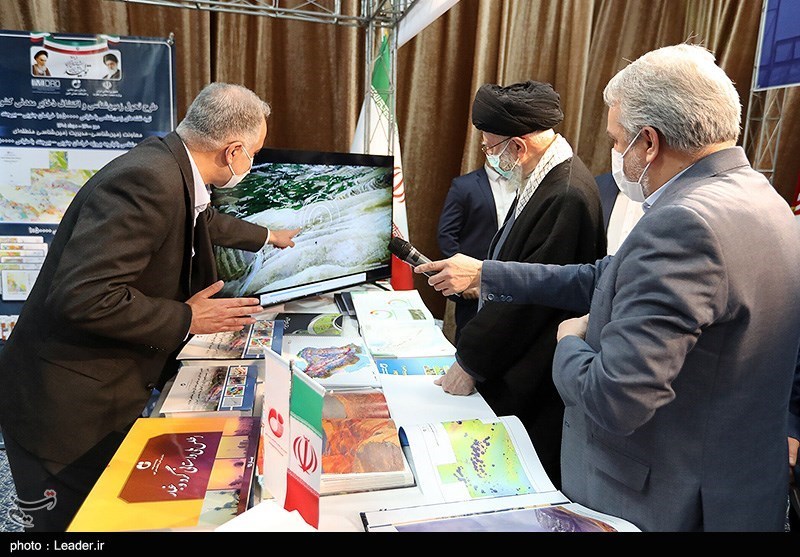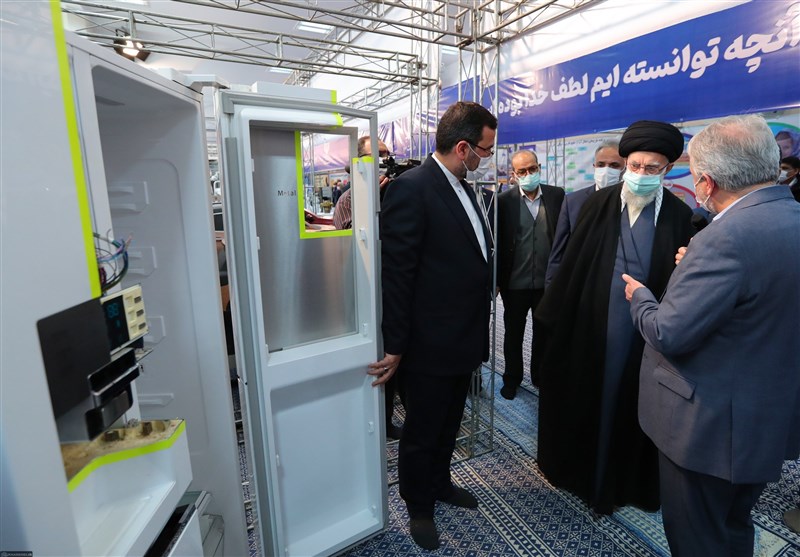 In a meeting with the government officials of Iran in April 2022, Ayatollah Khamenei hailed the country's success to achieve self-sufficiency in certain areas such as the production of six vaccines for preventing the Coronavirus, having almost no foreign debt along with scientific, industrial and technological accomplishments in various areas.
Referring to the possibility that some currency and financial issues may be solved, the Leader said, "If a problem is solved in this regard, we should take care not to allocate the revenues to unnecessary imports. Rather, they must be allocated to infrastructural issues such as roads and railway transport, knowledge-based companies, the innovation of industries, transit paths with neighboring countries and resolving the important problem of water."