Palestinian Air Defenses Confront Israeli Warplane Attacks (+Video)
February, 03, 2023 - 14:22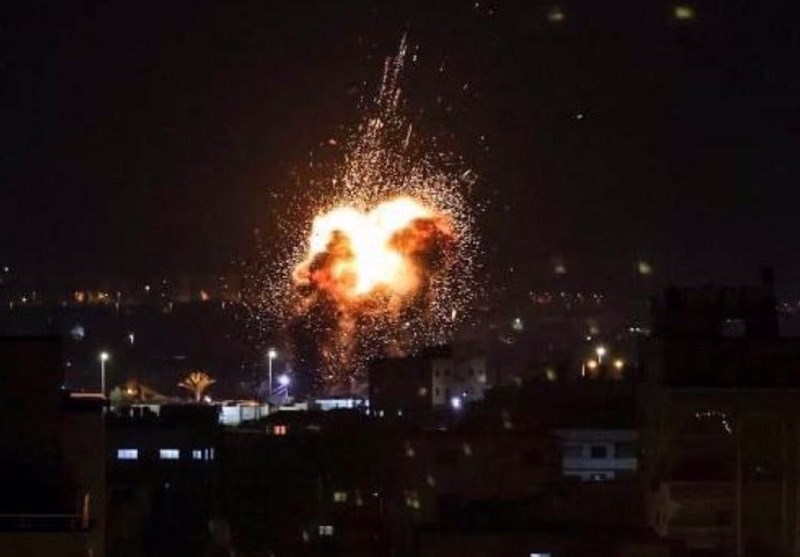 TEHRAN (Tasnim) - Palestinian resistance forces activated air defenses to confront Israeli warplane attacks, according to a video released on Friday.
The video, which was circulated on social media, showed air defense systems being deployed and intercepting incoming Israeli warplanes.
The Qassam brigades, the armed wing of the Hamas resistance movement, broadcasted the video on Thursday, showing their air defenses tackling the Israeli warplanes as the aircraft was attacking the blockaded enclave.
On its telegram channel, the Qassam brigades said that, "They confronted heavy Israeli air raids with surface-to-air and anti-aircraft missiles," as the warplanes were bombing a number of sites in separate raids in the Gaza Strip.
The exact location and the number of Israeli warplanes involved in the attack have not been confirmed, but the video shows intense anti-aircraft fire being directed towards the planes.
The Palestinian resistance has not yet issued a statement on the incident.
Tensions have been rising in the region in recent days, with Israel continuing its aggressive posture towards Palestine and neighboring countries.
The use of air defenses by Palestinian resistance forces marks a significant development in the conflict and signals their determination to defend against Israeli aggression.
The Israeli military launched attacks last week in the areas surrounding Gaza, including posts of the Palestinian resistance. These strikes followed the deaths of 10 Palestinians, including a 61-year-old woman, during an invasion by Israeli forces in the occupied city of Jenin in the West Bank.
The Qassam Brigades have repeatedly stated that they have no limitations in their confrontation with the Israeli regime and its military, which has committed numerous crimes against Palestinians, particularly those residing in the Gaza Strip who have suffered under a crippling siege for years.
In January, the Israeli occupation forces killed 35 Palestinians, including 8 children, while the total number of Palestinians killed, including 61 children, reached 224 in 2022.