US Deliberately Escalating Ukraine Conflict, Russian Ambassador Says
February, 04, 2023 - 11:49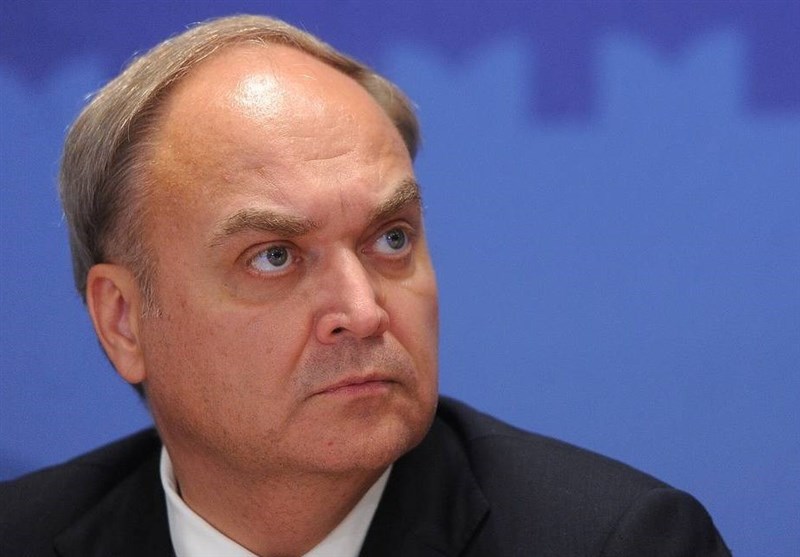 TEHRAN (Tasnim) – Providing Kiev with more powerful weaponry is a deliberate escalation of the Ukraine conflict by the United States, Russian Ambassador to the United States Anatoly Antonov said commenting on Washington's new aid announcement.
On Friday, the United States pledged up to $2.17 billion in new security assistance funding for Ukraine, including the "Hawk" surface-to-air missile systems, anti-aircraft guns and ammunition, ammunition for High Mobility Artillery Rocket Systems, and precision Ground Launched Small Diameter Bombs (GLSDB), Sputnik reported.
"Washington sees no boundaries in seeking to inflict a strategic defeat on Russia. The transfer of increasingly powerful weapons to the Kiev regime is a deliberate escalation of the conflict by the United States," Antonov said in a comment posted on Telegram by the Russian Embassy in the US.
Antonov warned that at such a pace, Washington could reach "absolute madness," such as providing fighter jets to Ukraine.
The Russian ambassador stressed that any attempts to inflict damage on Russia are doomed to failure and that Russian forces will defend all territories that have become part of Russia at the will of the local population.
"The sooner the United States realizes this, the sooner the current conflict will end," Antonov said.
On Friday, in response to a question on whether the intent behind the provision of GLSDB bombs to Kiev was to target Crimea, US Defense Department spokesperson Brig. Gen. Pat Ryder said that it will be up to Ukraine to decide when and where it will use the GLSDBs.
After the Pentagon's Friday statement, Kremlin spokesman Dmitry Peskov reminded that one should not forget comments made by Russian President Vladimir Putin in Volgograd earlier this week.
On Thursday, Putin said that those who expect to defeat Russia on the battlefield, (and) drag European countries, including Germany, into a new war with Russia, do not understand that "a modern war with Russia will be completely different for them."
Putin stressed that Russia had not sent its tanks to the borders of Western countries, but Moscow "has something to answer, and the use of armored vehicles is not the limit."