Bodycam Reveals North Carolina Police Used Taser on Black Man after He Warned of Heart Condition
February, 14, 2023 - 15:40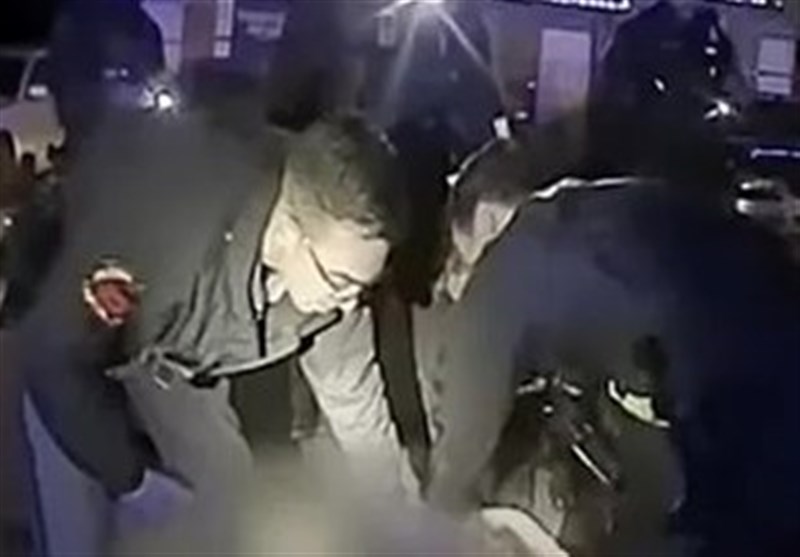 TEHRAN (Tasnim) – A North Carolina police department released bodycam footage of the arrest of a Black man who later died in the hospital.
Thirty-two-year-old Darryl Tyree Williams died on January 17 following an encounter with the Raleigh Police Department. Williams, who told officers about his heart issues as the arrest unfolded, was repeatedly tasered before he lost consciousness, The Independent reported.
Williams was in the driver's seat of a vehicle when officers conducting a proactive patrol at 808 Rock Quarry Road approached him at 1.55am, according to an incident report obtained by the AP. The report states that officers noticed an open container of alcohol and marijuana in the car and asked the occupants to step out.
An officer reportedly decided to arrest Williams after finding a folded dollar bill with a "white powdery substance consistent with the appearance of cocaine" during a strip search. Bodycam video released on Friday shows Williams telling officers about his heart issues and asking, "Why are you all doing this to me?"
Police have said Williams was stunned three times as officers sought to take him into custody and he resisted. He was taken to a hospital and died just an hour after the arrest.
In the footage, an officer is heard saying, "Relax man, relax. Chill out," as Williams is detained.
Officers then become worried about whether he still had a pulse, but they turn him over and say he's breathing. One of the videos begins with Williams already on the ground while officers kneel over him. He can be heard moaning.
After Williams was handcuffed, he became unresponsive and stopped breathing. Paramedics were called at 2.02am and then again just four minutes later.
Officers at the scene gave Williams CPR until medics arrived. He was pronounced dead at 3am at a nearby hospital.
Police seized two weapons, marijuana and "suspected controlled substances" inside the car. Six officers involved in the arrest are on administrative leave and an investigation by the State Bureau of Investigation is underway.
Williams' mother Sonya Williams has said that she wanted the officers to be terminated and prosecuted.
"My heart was just broken, I mean, to see the way that he was treated," Ms. Williams told CBS17. "It wasn't like he killed anyone, OK alright, if drugs were involved, give him a ticket or something like that, but, as far as all that tasing, that was uncalled for. I'm seeking justice for my son."