Iran Exporting Nuclear Medicine Products: AEOI Chief
February, 26, 2023 - 13:33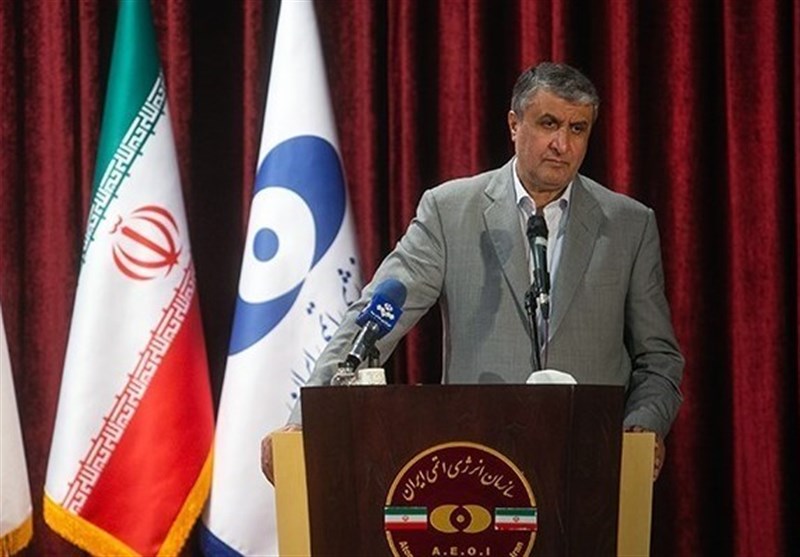 TEHRAN (Tasnim) – Hailing Iran's remarkable feats in nuclear medicine technologies, the head of the Atomic Energy Organization of Iran said many high-tech products are being exported, including radiopharmaceuticals.
Speaking to reporters on the sidelines of the 29th Iranian Nuclear Conference on Sunday, Mohammad Eslami said the local nuclear scientists have crowned impressive achievements during the current Iranian year, which will end on March 20.
He said Iran has managed to develop a blood clotting powder used for controlling hemorrhage in major surgeries, noting that the country was deprived of such medical item due to the foreign sanctions.
The Food and Drug Administration of Iran has approved the powder, which can be exported to the other countries, Eslami added.
He also praised the nuclear scientists for inventing a new method for the treatment of garbage leachate with plasma technologies.
Highlighting the efforts to provide more opportunities for research in the nuclear technologies, Eslami said the Iranian radiopharmaceuticals and nuclear medicine equipment are now being exported to the other countries.
In December 2022, the AEOI chief said Iran aims to become a global hub for manufacturing deuterium drugs.
"In a not too distant future we will turn into a hub for manufacturing drugs based on deuterium which are good alternatives to chemical drugs and have lower side effects in comparison (to those drugs)," he stated.
The AEOI launched a second phase of its deuterium production unit in Arak Heavy Water Reactor Facility in central Iran in April 2021.