FM Refutes Allegation of Iranian Drones Being Used in Ukraine War
February, 26, 2023 - 17:15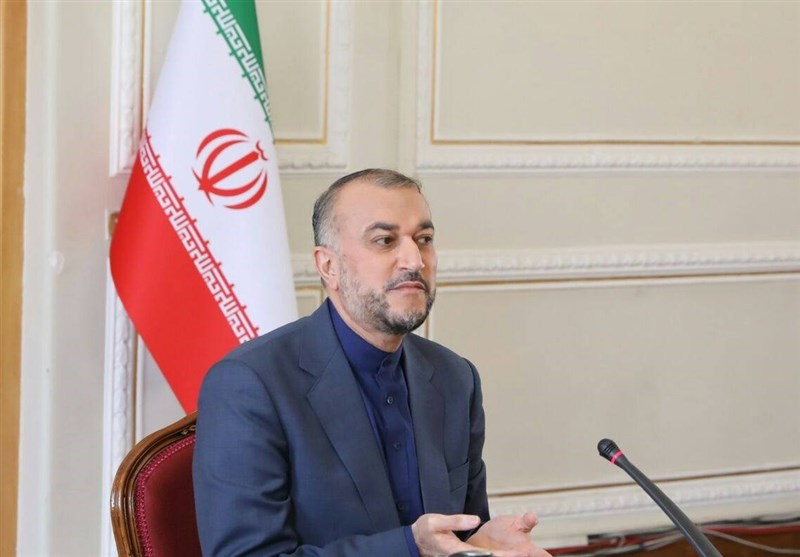 TEHRAN (Tasnim) – The Iranian foreign minister dismissed Western allegations that Iranian military drones have been employed against Ukraine, reiterating the Islamic Republic's opposition to war.
In a post on his Twitter account on Sunday, Hossein Amirabdollahian rejected the "incorrect" claims that Iranian drones have been used against Ukraine in the military conflict between Moscow and Kiev.
He noted that while "political and military delegations from Iran and Ukraine" were supposed to hold the second meeting to discuss the accusations of Iranian arms delivery to Russia, "certain Western parties only make claims and do not present any document" to prove their allegations against Iran.
"The West must stop such a futile game. Iran favors peace and opposes war," Amirabdollahian underlined.
In comments in November 2022, the top diplomat dismissed media controversy over Iran's alleged support for Russia in the Ukraine war, assuring that Iran won't be indifferent if it is proven that Russia has used Iranian drones in the conflict.
He stated that Iran had provided Russia with a limited number of drones months before the war broke out in Ukraine.
Tehran has multiple times rejected in the strongest terms the Western claims of Iran's delivery of weapons and drones to Russia to be used against Ukraine, saying the country has had defense cooperation with Moscow for long and pursues a resolution of the conflict through dialogue and diplomacy.