Iran Rules Out Uranium Enrichment above 60%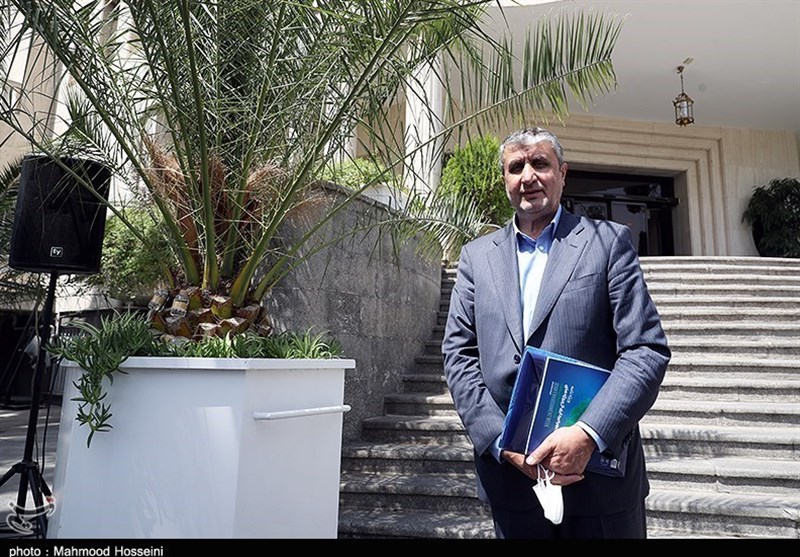 TEHRAN (Tasnim) – Head of the Atomic Energy Organization of Iran Mohammad Eslami dismissed speculation about 84% uranium enrichment in the country.
Eslami made the remarks on Wednesday, after the International Atomic Energy Agency (IAEA) said in a confidential quarterly report that it had detected particles of uranium enriched to 83.7 percent during an inspection of the Fordow nuclear facility on January 22.
"Regarding the 84% particle, which was a sample from the side of a tap in the process, the particle cannot be even seen with a microscope. What is important is the amount of material that is stored after production," he explained.
Eslami further said that the IAEA inspectors "observed the material that had come out of the process and found that its purity was not more than 60%," Press TV reported.
"Our production line is 60%. They (the inspectors) also mentioned in their report that our production is 60%."
Also in its report, the IAEA said "discussions are still ongoing" between the agency and Iran to determine the origin of the suspected particles.
Eslami noted that the discussions concluded that there was no specific deviation in Iran's nuclear program.
"Over the past two weeks, IAEA delegations traveled to Tehran, where they reviewed the cases regarding the non-compliance of the statement on centrifuges design and the declared particle. Expert discussions and visits… wrapped up and it was found that there is no specific deviation," he said.
Iran's nuclear chief said that the upcoming visit to Tehran by IAEA Director General Rafael Grossi could potentially help break the stalemate in the talks aimed at reviving the US-abandoned 2015 nuclear deal.
Negotiations were already held with the IAEA deputy director general Massimo Aparo, Eslami further said, adding that Grossi will travel to Tehran in the next day or two to review the remaining issues.