Canadian Student Stabs Two Teachers in Nova Scotia Province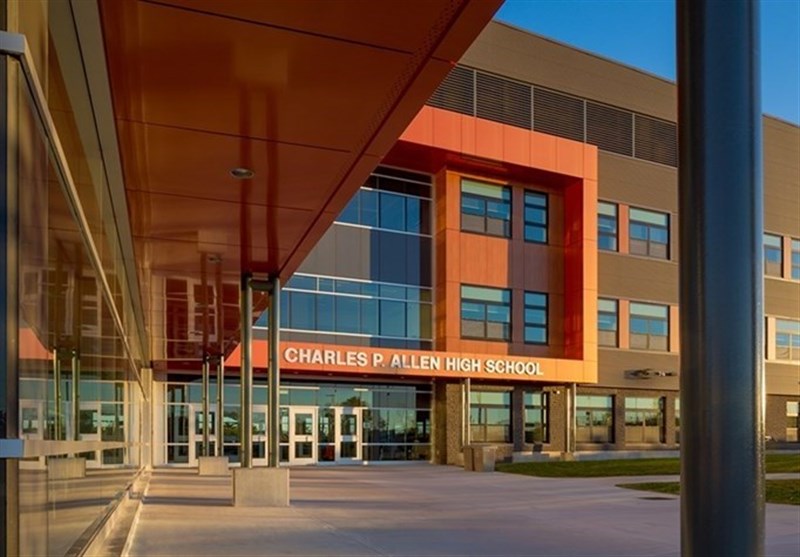 TEHRAN (Tasnim) – Halifax Regional Police said a student was taken into custody on Monday after stabbing two teachers at the Charles P. Allen High School in Bedford, Canada's Province of Nova Scotia.
The two victims and the student were taken to hospital for treatment, and the extent of their injuries remains unclear. Halifax Regional Police confirmed that the suspect is a student at the school, AP reported.
Lindsey Bunin, spokeswoman for Halifax Regional Center for Education, said there had been concern about the student, who was in an administrative office at the time of the attack.
The student then left the building, "but police were on scene almost immediately," she said.
Police said they responded to a weapons complaint at around 9:20 a.m., and a suspect was taken into custody about 10 minutes later.
The school, with about 1,700 students in grades 10 through 12, was briefly locked down and then closed for the remainder of the day, with students released.
Such violence is rare in Canada, especially in the country's Atlantic coast provinces.
Raghad Ghazal, a 15-year-old Grade 10 student, said she was outside when she spotted "a guy with a knife running away and then a security guard chasing after him with a broom."
That's when the police showed up, she said.
"He was just chasing after him and then there were five police cars that came and they were surrounding him," she said as she waited outside the school for a bus. "I was kind of shocked."