Rocket Attacks Target US Occupation Forces in Syria's Deir Ez-Zur: Report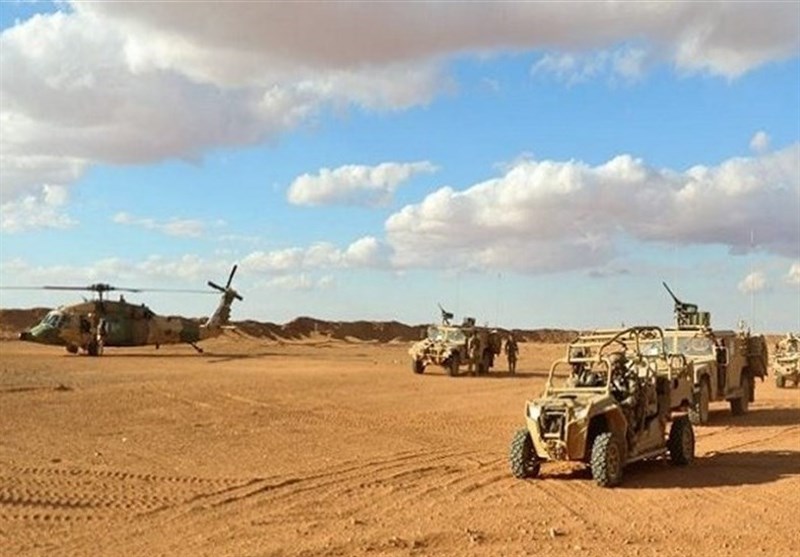 TEHRAN (Tasnim) – Two illegal bases belonging to American occupation forces in eastern Syria came under rocket attacks.
More than 20 rockets were reportedly fired against the bases, Iran's Arabic-language television news network al-Alam reported on Saturday.
It said the targets were American outposts based near the al-Omar oilfield and the Koniko gas field in Syria's Deir Ez-Zur Province.
The network's reporter also said American helicopter gunships were seen flying over the gas field in the aftermath of the rocket attacks.
Speaking to Qatar's Al Jazeera television network, an American official, meanwhile, said one of the US bases in eastern Syria had been targeted with eight rockets.
At least one American has been wounded as a result of the attack, the official said, noting that Washington was assessing the extent of the damage that has been caused by the projectiles.
Hours earlier, the US occupation forces had reportedly staged a deadly attack against civilian targets based in Deir Ez-Zur.
The attack had led to some fatalities as well as some injuries, al-Alam said, citing Iran's military advisory support center in the Arab country.
The US base near al-Omar had come under rocket fire on Friday too after the American military carried out multiple airstrikes against the positions of resistance fighters behind a drone strike that had killed an American contractor, wounded another, and also injured five US troops.
The US and its allies invaded Syria in 2014 under the pretext of fighting Daesh (ISIL or ISIS). The Takfiri terrorist group had emerged as Washington was running out of excuses to extend its regional meddling or enlarge it in scale.
American forces sustain their illegal presence on the Arab country's soil, although Damascus and its allies defeated Daesh in late 2017.