Iranian FM Holds Talks with Saudi, Syrian, Libyan Counterparts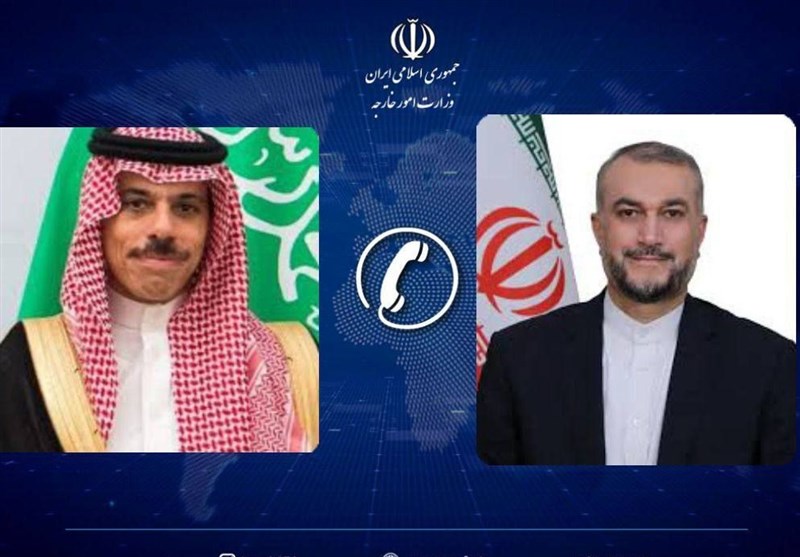 TEHRAN (Tasnim) – Foreign Minister of Iran Hossein Amirabdollahian held separate telephone conversations with his counterparts from Saudi Arabia, Syria and Libya about a range of regional issues.
In the phone call with Saudi Arabia's Faisal bin Farhan on Sunday, the Iranian and Saudi diplomats talked about the latest state of the recent agreement between Tehran and Riyadh and the upcoming meeting between the two foreign ministers.
They also exchanged views about meeting up during the holy month of Ramadan and the constructive path of relations between Iran and Saudi Arabia.
In another telephone conversation, Amirabdollahian and Libya's Minister of Foreign Affairs and International Cooperation Najla al-Mangoush congratulated each other on the beginning of the holy month of Ramadan and discussed the ways to expand ties between the two countries.
They also talked about the regional and international developments and the reopening of the Iranian embassy in Libya.
Separately, Amirabdollahian had a telephone conversation with his Syrian counterpart Faisal Mekdad about the key regional and international developments.
They also weighed plans to enhance relations between Tehran and Damascus.