Musk Confirms Twitter to Remove Blue Ticks from Accounts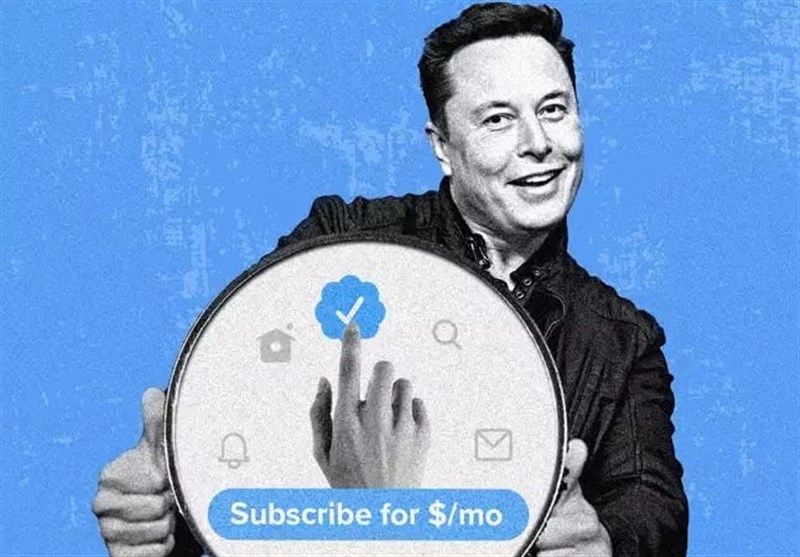 TEHRAN (Tasnim) – Twitter CEO Elon Musk said all legacy verified blue ticks on Twitter will be removed from accounts likely before next week.
Musk further explained that social media companies that do not have a paid-for verification system may face issues with artificial intelligence (AI), prompting the subsequent removal of legacy blue ticks.
Twitter had previously briefly paused its paid verifications service after facing issues due to the many people who were using the paid-for checkmarks to impersonate major companies.
Musk's chosen date to remove legacy Blue ticks is '4/20'. It is not the first time the Twitter CEO has shown his affinity towards the number '420', a slang term used in cannabis culture for marijuana consumption.
According to a WSJ report, the Tesla CEO's offer price for Twitter of $54.20 could also be a veiled reference to the same. Musk also got into trouble with the SEC in 2018 when he joked about taking Tesla private at $420 per share.
"Am considering taking Tesla private at $420. Funding secured." Musk wrote in a tweet.
Last month, Twitter said it would be winding down the legacy verification program and accounts that were verified under the previous criteria will not retain a blue checkmark unless they are subscribed to Twitter Blue, starting April 1.
On April 2, Twitter changed the language in the description of verified users to read, "This account is verified because it's subscribed to Twitter Blue or is a legacy verified account" -- which means users can't tell who is paying for a blue check-mark and who isn't.
The social media platform is making the switch to paid verification in order to generate much-needed revenue for Twitter.
The service launched in India on February 8, available for a monthly fee of Rs 650 on the web and Rs 900 on mobile devices. This works out to Rs. 7,800 per year on the web and Rs. 10,800 per year on mobile devices. Twitter users though, can avail a discount of 12% and get the service for Rs 9,400 per year.
On February 10, ET had reported that Twitter users in India largely gave a thumbs down to Twitter Blue, saying the prices were steep by Indian standards. Users had said the blue checkmark had little value-add beyond 'bragging rights'. However, public figures and organizations stand to benefit from the premium offering, experts had said.