Experts Analyze New Footage of Alleged Mass UFO Sighting over US Military Base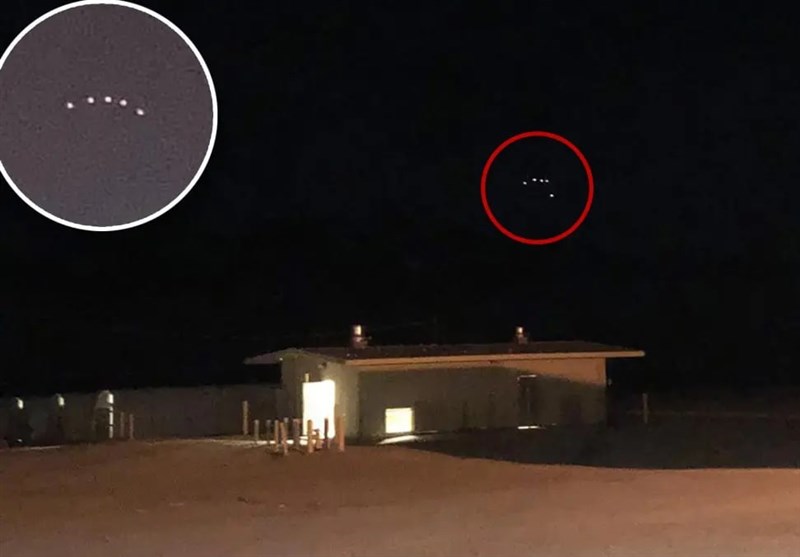 TEHRAN (Tasnim) – A giant 'black triangular shape' UFO hovering over a California military base was caught on six videos and witnessed by 50 US Marines in 2021.
UFO enthusiasts Jeremy Corbell and George Knapp, hosts of the "Weaponized" podcast, are examining recently obtained footage, which they claim captures a large-scale UFO sighting over a military base.
The photos and videos, showcased on their podcast on Tuesday, were purportedly taken in April 2021 above Twentynine Palms, California.
Knapp expressed his surprise at the lack of media coverage surrounding the incident, stating, "Two years ago, this thing happened and nothing has come out. There's been no media coverage in two years since." Corbell recalled receiving a tip from a person in a high-ranking position at two military bases. He described the tip as cryptic, with the caller simply urging him to investigate and abruptly hanging up without providing further details.
One particular clip highlighted by the experts revealed a triangular arrangement of lights hovering above the Marine Corps Air Ground Combat Center at Camp Wilson. This sight bears resemblance to the infamous Phoenix Lights event observed in Arizona in March 1997. Although this recent sighting has remained undisclosed until now, Corbell claimed that over 50 individuals, including Marines stationed at the base, witnessed the event, which reportedly lasted for more than 10 minutes.
Corbell expressed hope that by discussing the alleged UFO sighting, more eyewitnesses will come forward to share their accounts. He described the object as being approximately the size of half a football field or a three-bedroom, two-story house, or potentially even larger.
The New York Post has reached out to Corbell, Knapp, and the Marine base for their comments on the matter. Meanwhile, Dr. Garry Nolan, a ufologist and professor at Stanford University, recently made a bold claim, stating that he is "100% certain" that extraterrestrial beings have not only visited Earth but have been present on the planet for an extended period and may still be here today. Additionally, a New York author recently released a book compiling compelling firsthand testimonies of UFO encounters from around the world.