Anti-Gov't Protests Continue to Grip Bangladeshi Capital (+Video)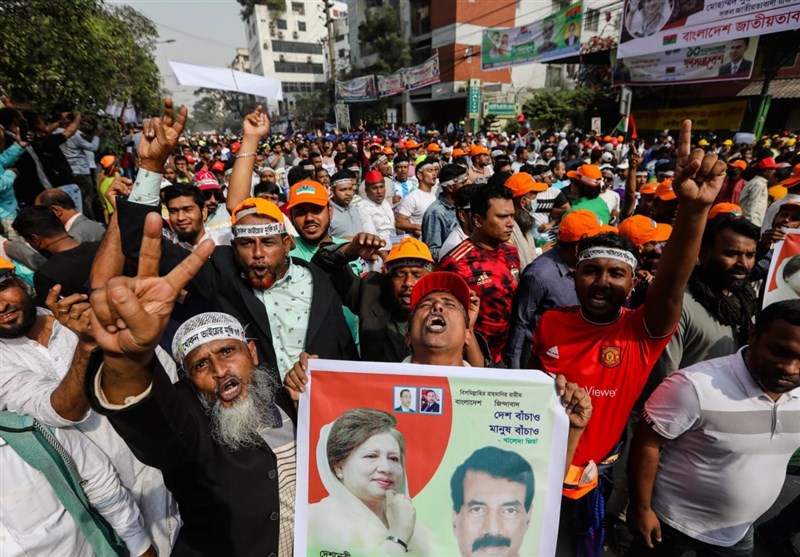 TEHRAN (Tasnim) – Activists from the Bangladesh Nationalist Party (BNP) took to the streets in various districts of the South Asian country, denouncing attacks on the party's leaders and demanding the immediate resignation of the ruling Awami League government.
Following the protest march, clashes reportedly erupted between the protesters and the police in Dhaka, resulting in the vandalism of a bus and several stores.
The activists expressed their discontent over the arrest of top BNP leaders in Dhaka on Tuesday.
During the demonstrations, BNP activists voiced their concerns over the targeted attacks on BNP leaders and militants across different districts in Bangladesh. They called for the prompt resignation of the Awami League government.
After the march, confrontations between BNP activists and law enforcement officials were reported in Dhaka's Science Laboratory area. Footage showed a bus that had been vandalized during the clashes.
The BNP, the country's main opposition party, has been leading protests alongside other political groups, demanding the government's resignation throughout the country over the past few months.